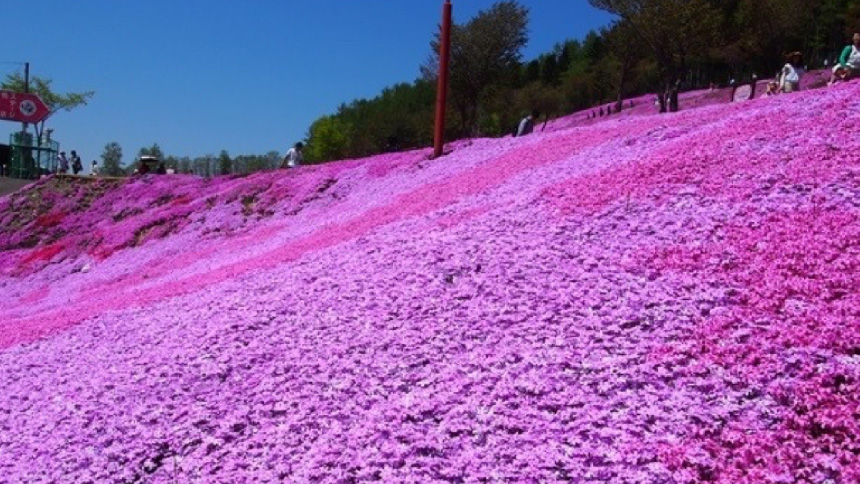 Takinoue Shiba Sakura
Between early May and the end of June one whole section of Takinoue Shibazakura Park located in Monbetsugun's Takinoue town is covered in a beautiful pink. About ten thousand square metres ( about seven times the size of the Yuushien baseball stadium) is full with shiba sakura. In 1957, the manager of the park being impressed with the shiba zakura in a nearby temple took a box of seeds and planted them at the entrance to the park. Thisevent marked the start of the shiba sakura park. 6 After more than 60 years it has become Shiba Zakura Takinoue Park one of the largest and popular places for floral sightseeing. In 2006 it won an award as a flower sightseeing site. The allure is more than the intense views of the shiba zakura but also the sweet scent that it brings to the town, For the one month from early may to early June. There is a shiba zakura festival held which welcomes many sightseers.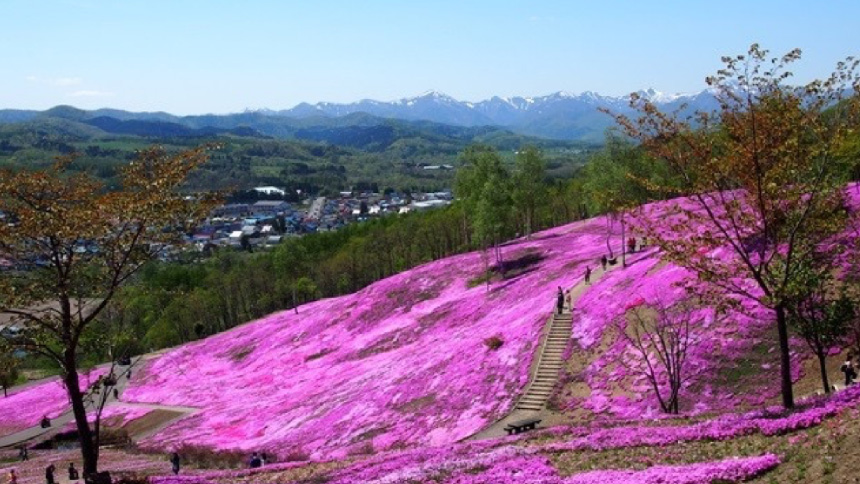 The blooming conditions of the shiba zakura are detailed and updated regularly on Takinoue's town homepage. Please try and visit the web site before travelling.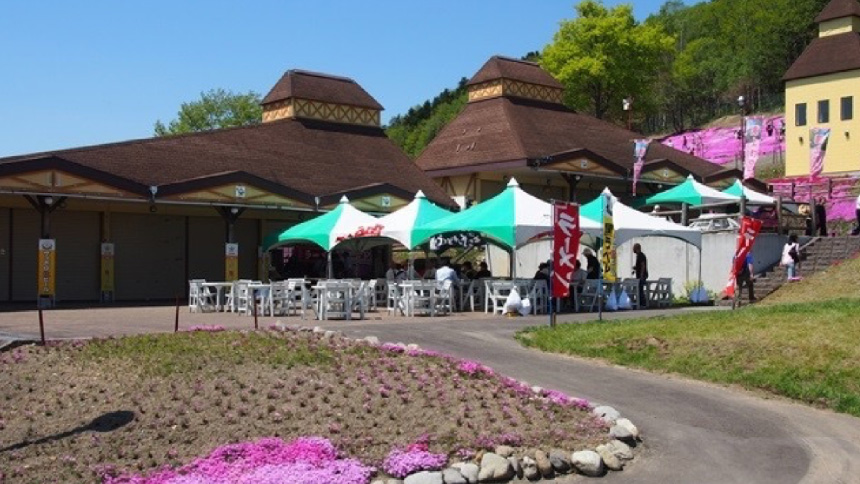 「Shiba Zakura Takinoue Park」
Address: Hokkaido, Monbetsu, Takenoue, Motomachi North
Blooming Season: Early May ~ Early June
ACCESS
【 By car or rent a car】

About 40 minutes from Monbetsu Airport
Car Park : Available
【By public transport】

JR Asahigawa Station 2 hours by City bus bound for Monbetsu
JR Sekihoku Main Line Uegawa Starion about 60 minutes.
The local tour reservation is here (Go to East Hokkaido Travel Lab.).