Kitami Area
The Kitami area is central to agriculture and forestry, not to mention commerce and the service industry for the Okhotsk district. It embraces a myriad of foods sourced from the rich environment of Okhotsk, and a history of making up 70 percent of the world's production volume of peppermint. One local food you must try when you come to Kitami, is Yakiniku(barbecued)beef hanging tenders and pork offal, which is dipped in "nama" or "raw" sauce. We also recommend a convenient taxi package that tours all of the popular tourist sights in Kitami.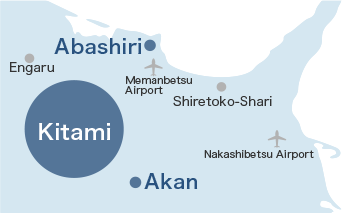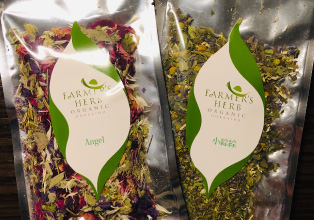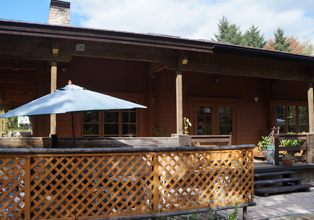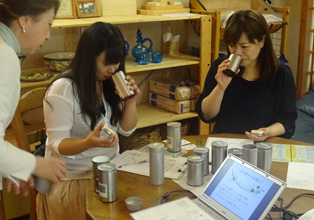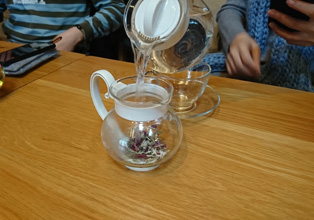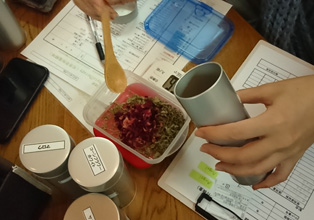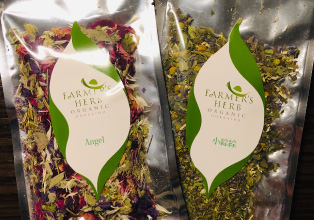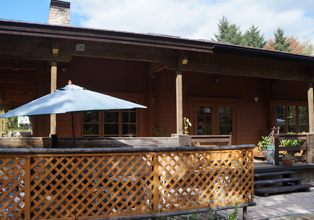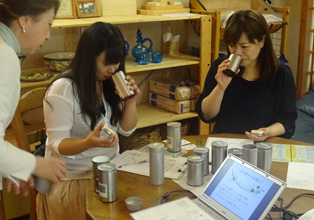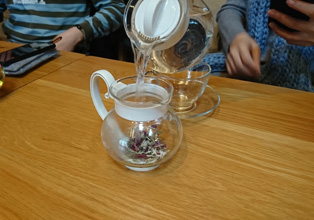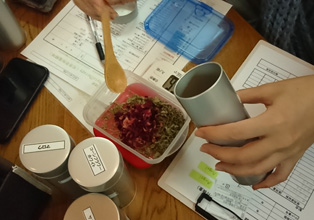 Experience herbal tea blending with easy and convenient taxi service to and from the venue.
Round-trip Taxi and Organic Herbal Tea-blending Plan
Duration
Approx. 2hrs
Overview
At [Koyu Seikatsu Co., Ltd.] an agricultural corporation which has been growing organic herbs since 1991, you can learn how to blend your own herbal tea. The completed product can be packaged and named with your name, or a name of someone special.
*It is possible to take part in only the tea-blending activity without having taxi service.
From Kitami Station or hotels in Kitami -> downtown Kitami Koyu Seikatsu -> back to where you started or Kitami Station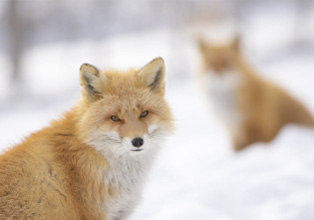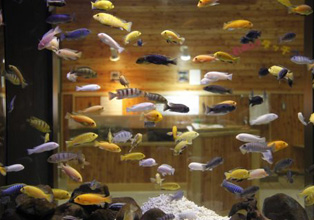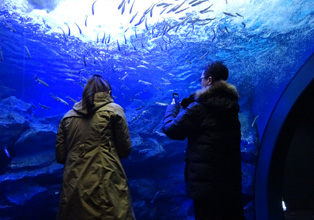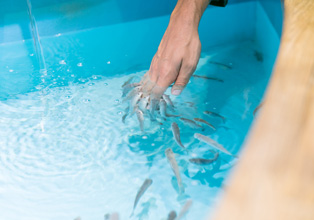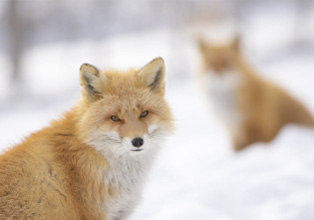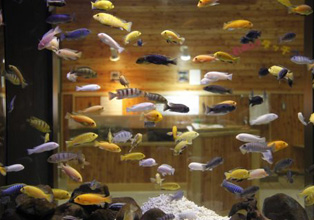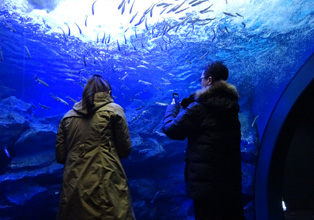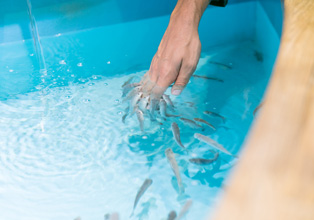 Take in all of the popular sights in Kitami!
Round-trip taxi, Northern Fox Farm and Kita no Daichi no Aquarium
Duration
Approx. 3hrs
Overview
This taxi plan takes you to the North Fox Farm, where you can play with the north foxes, a wild animal known to Hokkaido, and to North Land Aquarium, where you can see wild Japanese huchen, and rare freshwater fish.
Kitami Station or hotels in Kitami -> Onneyu Hot Spring district (North Fox Farm, Kita no Daichi no Aquarium(Yama no Aquarium) -> back to where you started or Kitami Station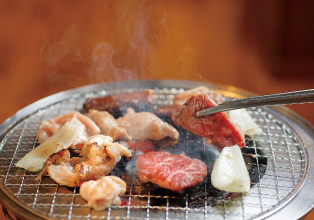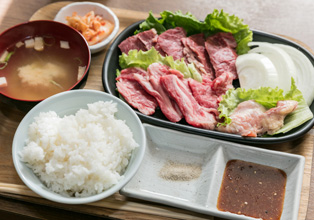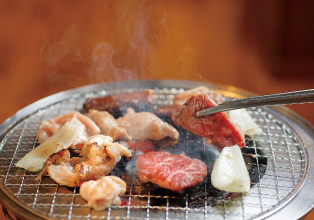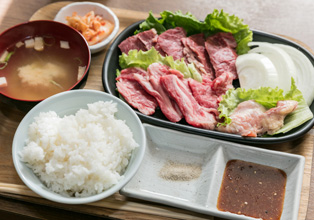 Classic Kitami foods! If you are staying the night, be sure to get a Yakiniku coupon and dine on the cheap!
Kitami Yakiniku (BBQ)
Overview
One of the most typical foods in Kitami is Yakiniku(BBQ). Yakiniku has been a popular dish from long ago, due to the fact that Kitami has been a big contributor to the agriculture and livestock industry. It is rumored that Kitami has the most Yakiniku restaurants per capita in Hokkaido; this gives you an idea of just how popular it really is! Dipping the grilled meat in a special "nama" or raw sauce is how you do it in Kitami. Use the "Kitami Yakiniku Meat Coupon" and enjoy it on the cheap!
We also suggest you check out the "Genkan(severe cold) Yakiniku Festival," an event held each February, where about 2,000 people gather and enjoy Yakiniku in temperatures below minus 10 Celsius!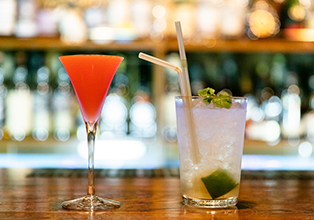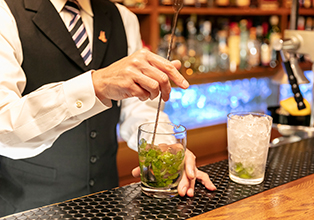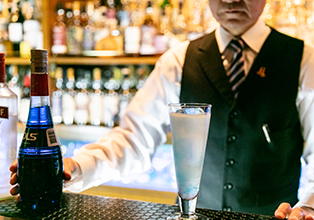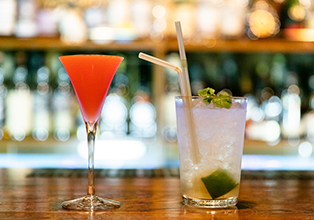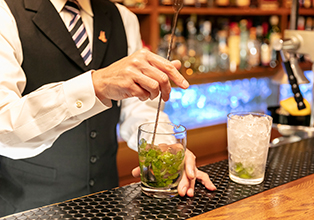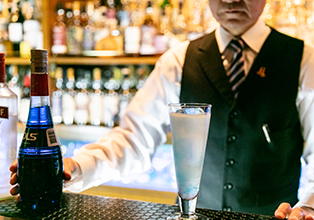 Enjoy a night on the town in Kitami at locally recommended spots!
Nighttime Entertainment
Overview
There are plenty of other delicious foods to try in Kitami besides the usual sushi, seafood and Yakiniku! We suggest you move the party to an after-dinner spot where you can taste local beer, Okhotsk beer, and specialty cocktails.
Be sure to check out the Eatery Map!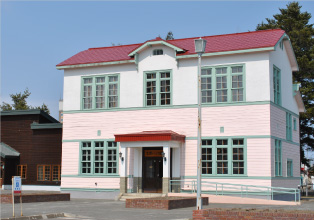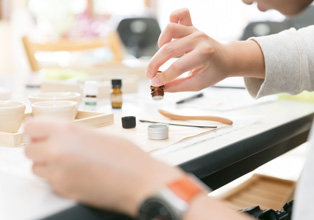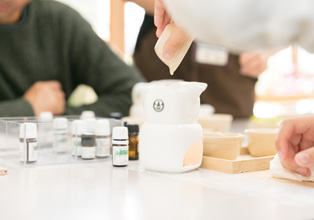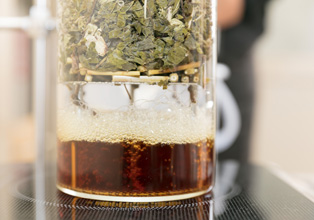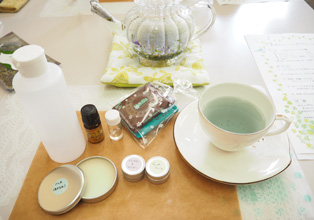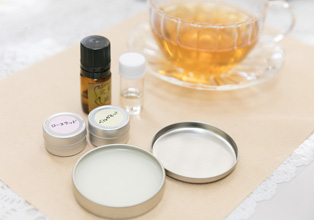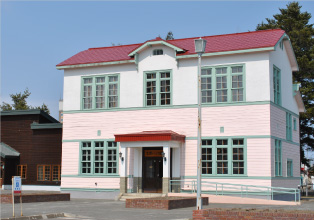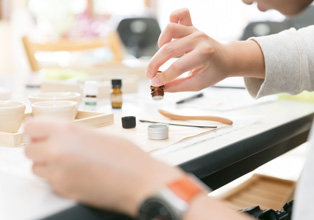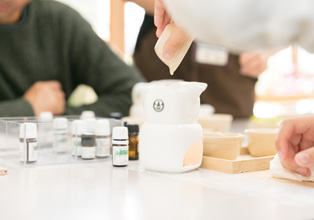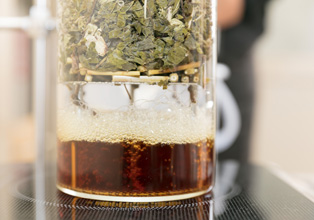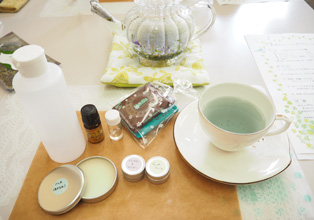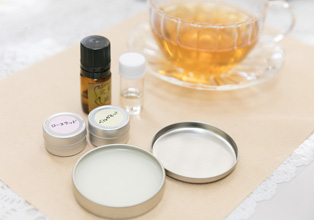 Make your very own aroma cream while you listen to the history of peppermint farming in Kitami!
Peppermint Museum & Fragrance Activity
| | |
| --- | --- |
| Venue | Kitami Peppermint Museum and Distillery |
| Overview | Once upon a time, Kitami made up 70 percent of the world's production volume of peppermint. Discover the history and culture of peppermint, which aided in the development of Kitami; learn how to extract essential peppermint oil using a small distiller, and use it to make your very own aroma cream. |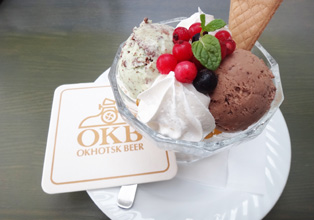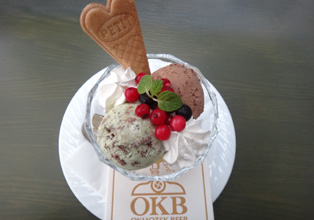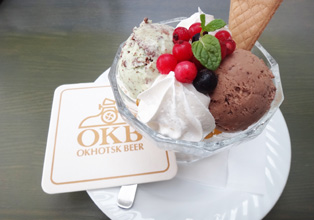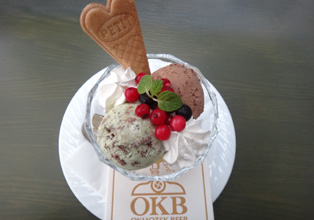 Kitami famous!! The perfect finish to a perfect day!
Chocolate Mint Ice Cream
Overview
Chocolate mint ice cream made with Kitami sources peppermint is the perfect way to top off the evening dinner! The fresh taste of mint is very addictive.
The ice cream is currently served at the following three stores, with plans of expansion to other stores.
*Okhotsk Beer Factory
*Neo Kushi Dokoro Yamaneko Sakaba
*Mukokuseki Dining & Drinks TONAKAI