ACCESS
We suggest you utilize JR, and network of buses that connect various areas of Hokkaido for touring the Golden Triangle during winter.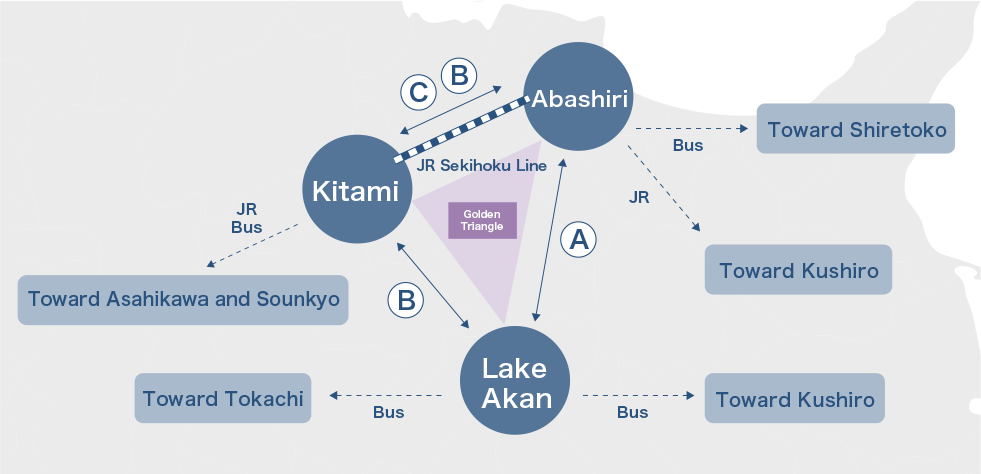 Search detailed information on train travel by simply entering station name, train name or railway line name.
Search for information on the East Hokkaido Express Bus, Marimo Express, Eastern Hokkaido Sightseeing Bus and all other buses that provide access to Eastern Hokkaido, by destination!
AREA
MODEL COURSE
The "Golden Triangle Area" connects Abashiri, Lake Akan Hot Springs and Kitami. Tour the area with efficiency to ensure you see drift ice and frost flowers, experience winter activities, and indulge in the best gourmet foods of the area! Here we introduce two model courses: one leaving from Asahikawa or Sounkyo, and the other leaving from Kushiro.