Abashiri Area
Abashiri area is the basis for drift ice tourism, the standard for winter sightseeing in Eastern Hokkaido. Besides taking a cruise on the icebreaker through the drift ice, visitors can enjoy smelt fishing, fat bike rentals, and tons of other outdoor activities on offer to experience the great outdoors of Okhotsk.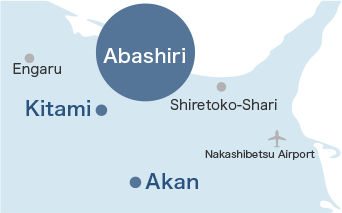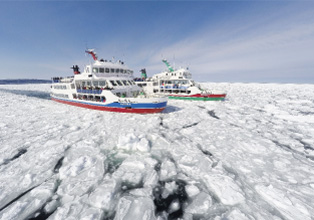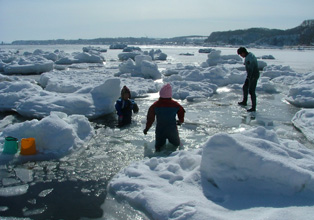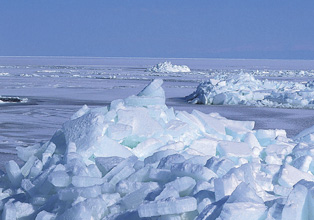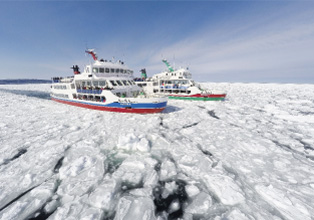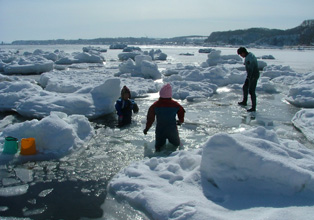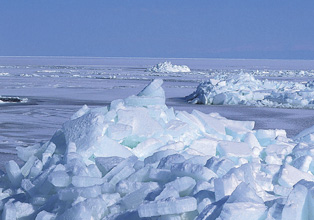 Magical encounters with wildlife are the norm during winter in Abashiri!
Drift ice sightseeing
| | |
| --- | --- |
| Venue | Aurora Terminal Roadside Station - [Ryuhyou Kaido Abashiri] |
| Period | Late January - early April |
| Duration | Approx. 1hrs |
| Overview | One of the popular activities in drift ice tourism is taking a cruise on the Icebreaker Aurora, which allows passengers to watch up close as the thick ice is cracked and broken up by the boat as it moves through the ice. If you want to get a closer look, we suggest the "Drift ice walk." Simply put on a dry suit, walk around on the ice, or float in the water with the drift ice! |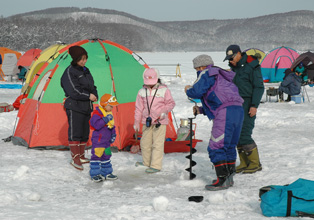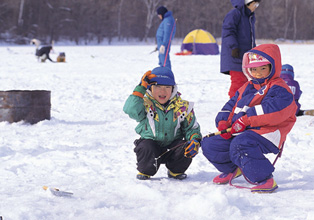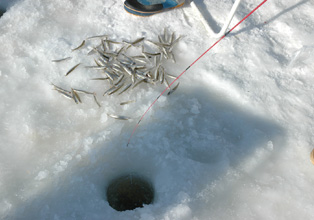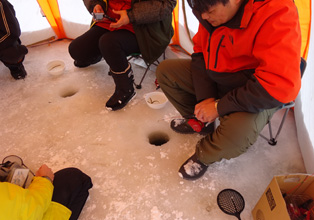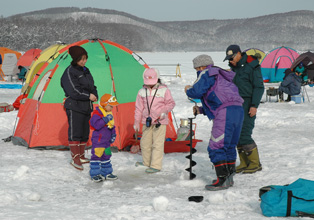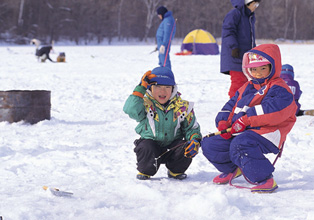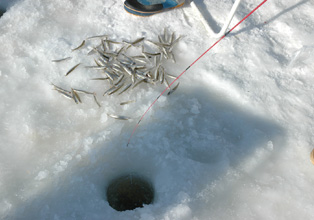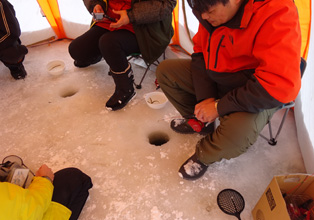 Fun without the fuss!!
Lake Abashiri - Wakasagi(smelt) fishing
Venue
Lake Abashiri Special Venue
Period
Early January - mid March
Overview
Smelt fishing on Lake Abashiri involves drilling a hole in the ice, and dropping in your line. A guide will be by your side to help anyone who needs assistance. Everything you need, from bait to equipment is available to rent(payment required), so you can just show up and enjoy with ease!
The fish you catch can be prepared into Tempura and eaten on the spot.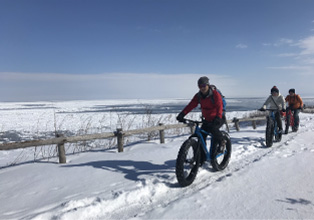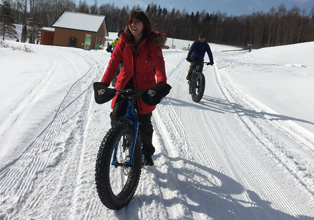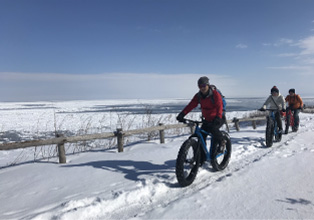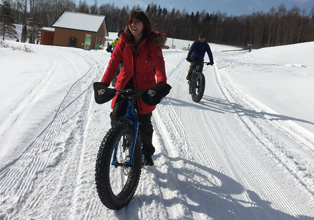 Enjoy an exhilarating ride across the snowy fields!
Lake Abashiri Fat Bike Rides
| | |
| --- | --- |
| Venue | Meet at Roadside Station Ryuhyo Kaido Abashiri |
| Period | Early January - mid March |
| Overview | Hop on a bicycle that has super fat tires and enjoy cycling on the snow! The bike gives you a fun feeling of floating, and it's super refreshing when you ride on the snow! Cycle close to the shore where you can see the drift ice up close, or the vast landscapes of the Shiretoko Mountain Range and Sea of Okhotsk! Enjoy 2 full hours of cycling. |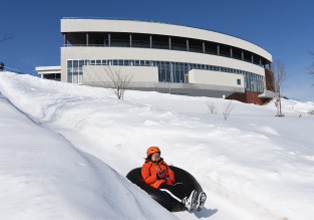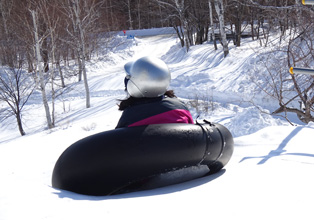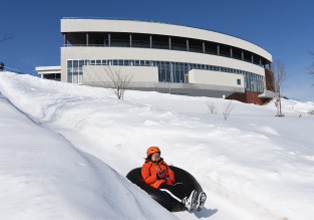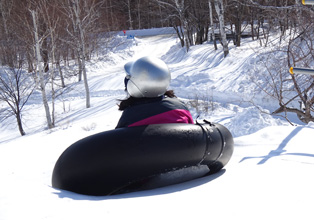 The most thrilling slider with a 360 degree panoramic view!!
Drift Ice Scenic Slider
| | |
| --- | --- |
| Venue | Located on the premises of Tentozan Observatory and Okhotsk Ryu-hyo Museum |
| Period | Late January - early March |
| Overview | Start at the top of Mt. Tento and slide down the 100 meter "tube bobsled!" This thrilling ride provides you with a spectacular view of the drift ice floating in the Sea of Okhotsk. Smaller slides are prepared for small children. |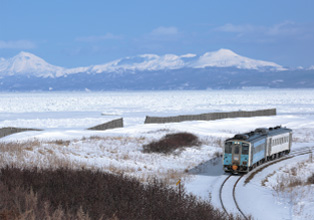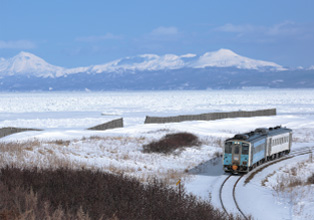 Take in the magnificent scenery of Okhotsk from the train
JR Ryuhyo Monogatari
| | |
| --- | --- |
| Period | Early February - early March |
| Overview | Ryuhyo Monogatari is a winter sightseeing train that runs along the Sea of Okhotsk coastline. The train makes two round-trips a day between JR Abashiri Station and Shiretoko-Shari Station. The train bound for Shiretoko-Shari stops at "Kitahama Station"for 10 minutes, giving passengers the opportunity to view the Sea of Okhotsk and Shiretoko Mountain Range from the lookout. The train bound for Abashiri stops for 20 minutes at "Hama-Koshimizu Station," so passengers can take time to shop at the Roadside Station Hanayaka Koshimizu. View the beautiful Shiretoko Mountain Range and charming winter landscapes from the train. |