CONTENTS 01
EASTERN
about
HOKKAIDO
What is a "Wonderland Activity?
Eastern Hokkaido with untouched nature shows different views as the seasons go around. Viewing is simply good, but the best way to enjoy eastern Hokkaido is experiencing activities yourself in that nature. It can be fun to learn the stories behind such as the natural ecosystem and the interaction with man. The activities available in eastern Hokkaido are classified into four categories by situation: "Forests, Mountains & Lakes", "Rivers & Marsh", "Sea", and "Countryside." In each category, we're listing the details and the providers of each activity. A variety of tours with guides, who knows the nature of eastern Hokkaido inside out, let you enjoy under safe conditions.
CONTENTS 02
EASTERN
Wonderland activities
HOKKAIDO
Find "Wonderland Activities" in eastern Hokkaido by genre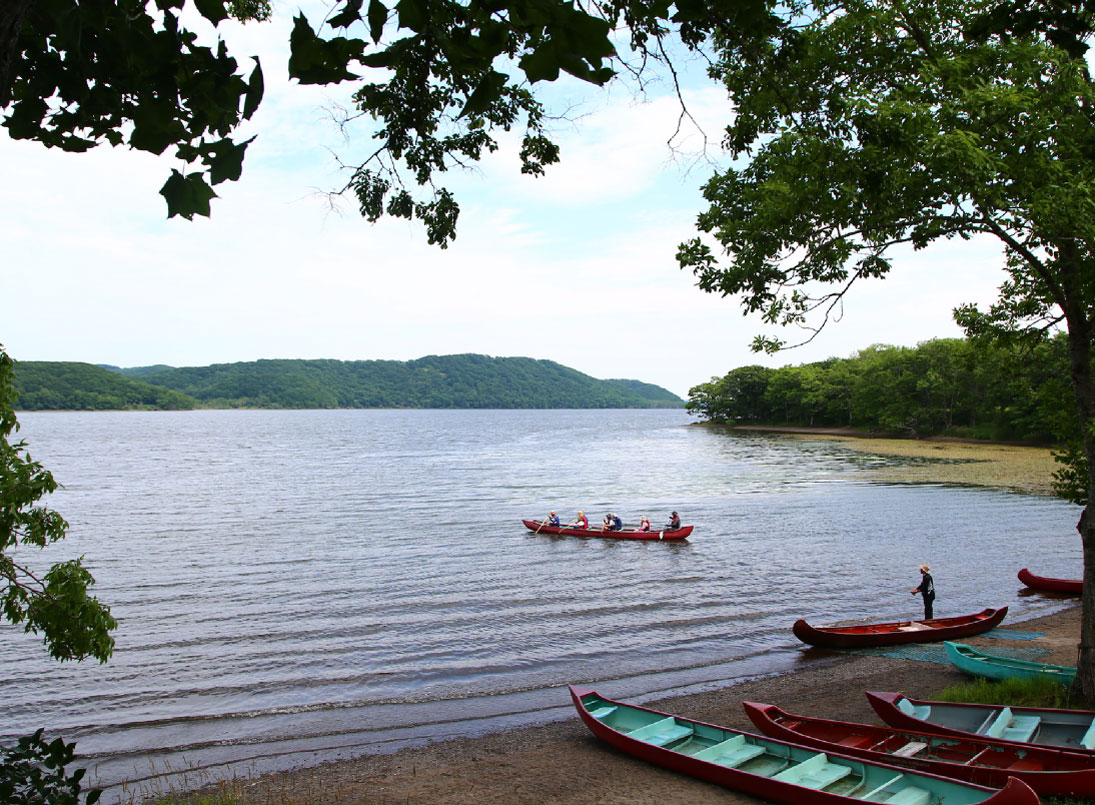 Wonderland activities
in "Forests, Mountains, & Lakes"

Hokkaido has six national parks, and four of them are located in eastern Hokkaido. In these parks, there're forests preserving the nature of ancient days, mountains such as Shiretoko Mountain Range & Mt. Daisetsu Range, and lakes such as Lake Akan, Lake Mashu and Lake Kussharo. The nature here is the paradise for endangered species.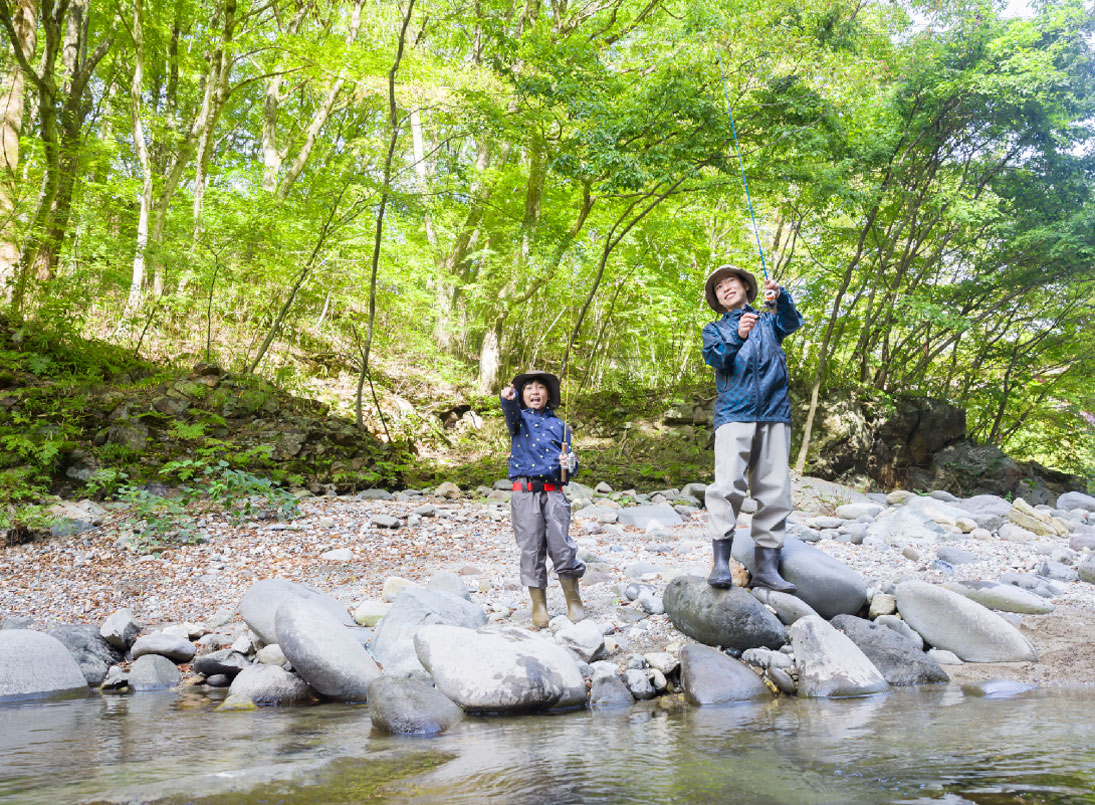 Wonderland Activities
in "Rivers & Marsh"

The most known marshland in eastern Hokkaido is Kushiro Marsh. There're more marshlands such as Kiritappu Marsh, Lake Akkeshi and Bekanbeushi Marsh, and many of them have been listed under the Ramsar Convention. A lot of rivers meander in these areas where you can enjoy fishing and canoeing.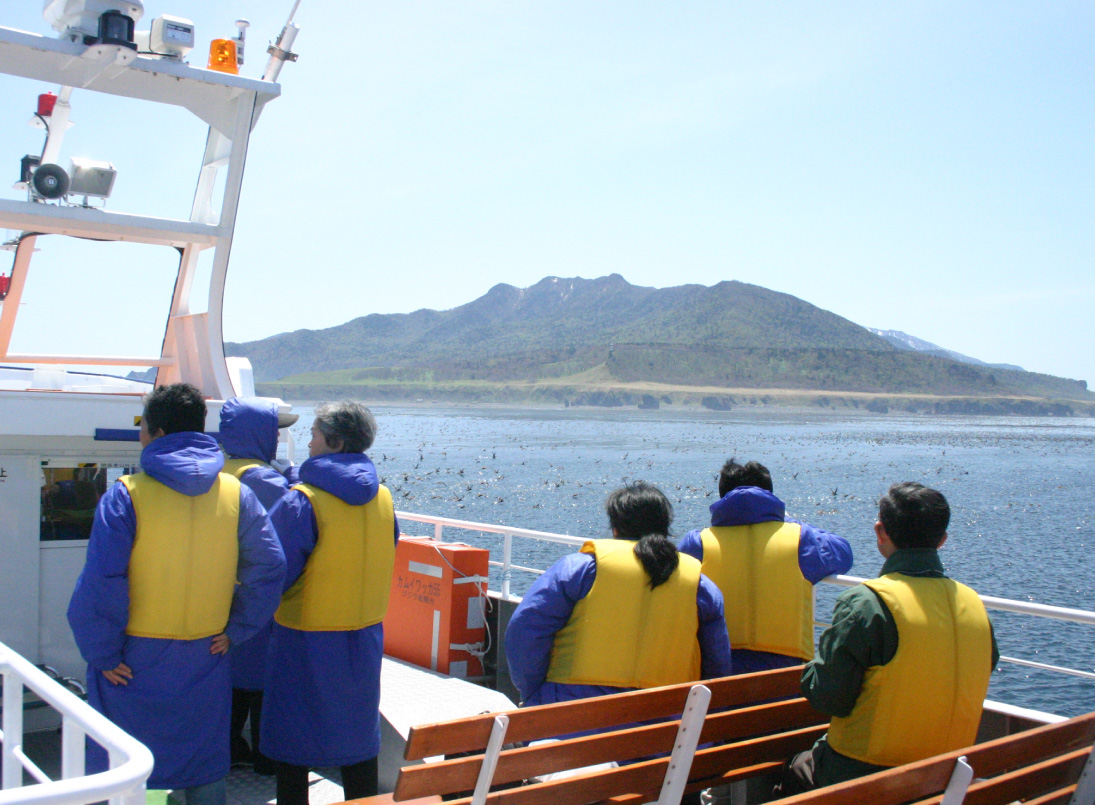 写真提供:ゴジラ岩観光
Wonderland Activities
in the "Sea"

Eastern Hokkaido is in between the Sea of Okhotsk on northern side and Pacific Ocean on southern side. The sunset from the coast looks like a piece of art. Majestic coastal rocks and sheer cliffs protrude. Drift ice flows into the sea of Okhotsk in severe winter. Various activities to witness all these sceneries are available here.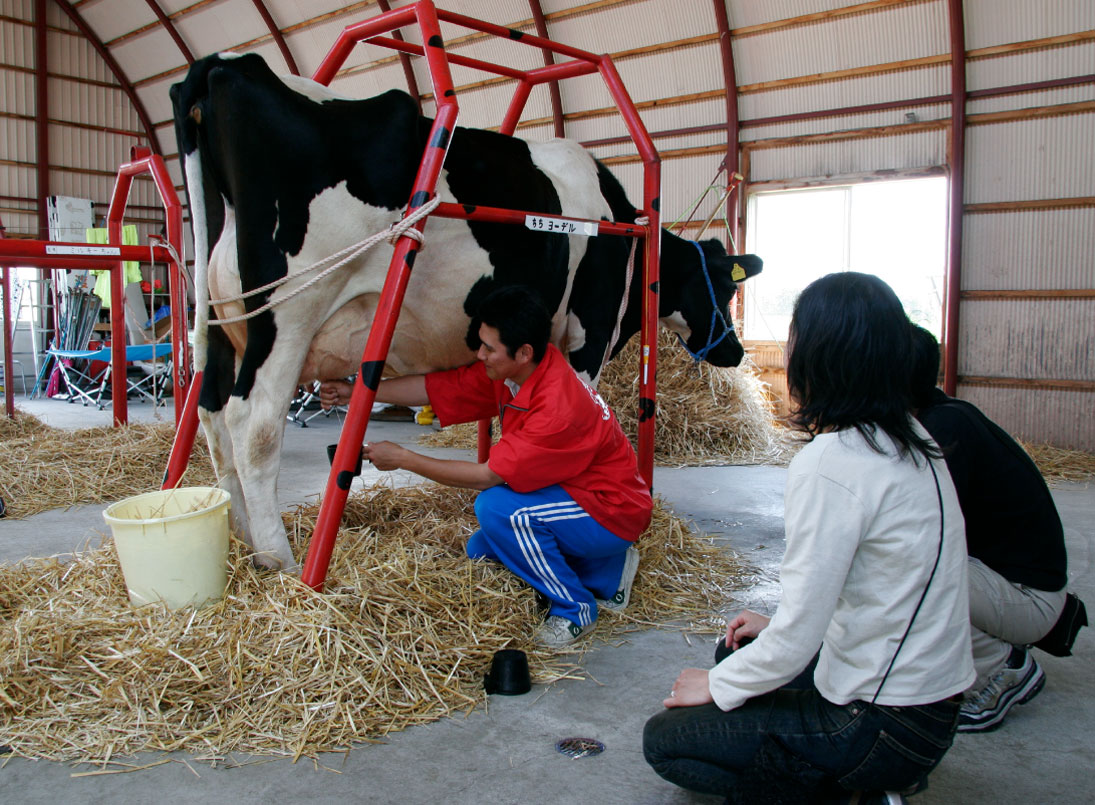 Wonderland Activities
in "Countryside"

What makes your journey more valuable is to expose yourself to the atmosphere and lifestyle of that place. Eastern Hokkaido has its own lifestyle unique to the northern country since it's Japan's leading area of upland cropping and dairy farming. Let's try farming and cooking to experience the daily life and the traditional cuisines which have been passed on since ancient times.
CONTENTS 03
EASTERN
activities Guide service
HOKKAIDO
Find the "Activity Guides and Providers" in eastern Hokkaido by area
Area
Genre
Company / organization name
Main services
Service area
Foreign language support
WEB
Kushiro
Mountains・Forests・
Rivers・Lakes・Marsh
R
Canoe
Trekking
Kushiro Marsh
English
WEB
Kushiro
Rivers・Lakes・Marsh
Canoe Pro
Canoe
Kushiro Marsh
English
WEB
Kushiro
Rivers・Lakes・Marsh
Lodge Shirarutoro
Canoe
Kushiro Marsh
English
WEB
Kushiro
Rivers・Lakes・Marsh
Lakeside Toro
Canoe
Trekking
Fishing
Kushiro Marsh
English
WEB
Kushiro
Rivers・Lakes・Marsh
NPO Yachinokai
Trekking
Kushiro Marsh
English
WEB
Kushiro
Rivers・Lakes・Marsh
TORO Nature Center
Canoe
Trekking
Kushiro Marsh
English
WEB
Kushiro
Rivers・Lakes・Marsh
Canoe Shop Hiraiwa
Canoe
Kushiro Marsh
English
WEB
Kushiro
Rivers・Lakes・Marsh
Kushiro Marsh & River
Canoe
Trekking
Kushiro Marsh
English
WEB
Kushiro
Mountains・Forests・
Rivers・Lakes・Marsh
Rera
Canoe
Trekking
Kushiro Marsh
English
WEB
Kushiro
Mountains・Forests・
Rivers・Lakes・Marsh
Mintara
Canoe
Trekking
Kushiro Marsh
English
WEB
Kushiro
Rivers・Lakes・Marsh
Family Canoe Toro
Canoe
Kushiro Marsh
English
WEB
Kushiro
Mountains・Forests
TAITO Nature Club
Trekking
Kushiro Marsh
English
WEB
Kushiro
Rivers・Lakes・Marsh
B & B Comehome
Canoe
Kushiro Marsh
English
WEB
Kushiro
Towns
Kushiro Sightseeing Guide Association
Trekking
Kushiro city
Kushiro Marsh
English
WEB
Kushiro
Aakan・Mashu
Mountains・Forests
Kusuri DEKOBOKO Guide Company
Trekking
Kushiro Marsh
Akan
English
WEB
Aakan・Mashu
Countryside
Watanabe Experience Farm
Dairy experience
Cooking experience
Akan
Mashu
WEB
Kushiro
Rivers・Lakes・Marsh
Kushiro River Canoe Touring Grace Field
Canoe
Fishing
Kushiro Marsh
English
WEB
Kushiro
Sea
BAY LOUNGE SEA GRACE
Cruise
Kushiro city
English
WEB
Kushiro
Mountains・Forests・
Rivers・Lakes・Marsh
Old Place
Canoe
Nature Guide
Kushiro Marsh
English
WEB
Kushiro
Aakan・Mashu
Shiretoko
Mountains・Forests
This Is
Nature Guide
Mountain guide
Kushiro Marsh
Akan
Mashu
Shiretoko
English
WEB
Kushiro
Mountains・Forests・
Towns
Cycle Garage PAZ
Bicycle rental
Kushiro city
English
WEB
Shiretoko
Okhotsk・Sounkyo
Mountains・Forests
Okhotsk Jinendo
Nature Guide
Abashiri
Shiretoko
English
WEB
Okhotsk・Sounkyo
Countryside
オホーツク農山漁村活用体験型ツーリズム推進協議会
Cooking experience
Farm experience
Abashiri
English
Chinese
WEB
Shiretoko
Mountains・Forests
Shiretoko Nature Office
Nature Guide
Shiretoko
English
WEB
Shiretoko
Mountains・Forests
Shiretoko Guide Rise
Nature Guide
Shiretoko
English
WEB
Shiretoko
Mountains・Forests
Shiretoko Guide Pikki
Nature Guide
Ice walk
Shiretoko
English
WEB
Shiretoko
Mountains・Forests
Shiretoko Forest Guide Yurari
Nature Guide
Shiretoko
WEB
Shiretoko
Mountains・Forests・
Sea
Shiretoko Nature Guide Tour Inc.
Nature Guide
Ice walk
Shiretoko
English
WEB
Shiretoko
Mountains・Forests
Shiretoko Michi Annai
Nature Guide
Shiretoko
WEB
Shiretoko
Mountains・Forests
Star Hours
Nature Guide
Shiretoko
English
WEB
Aakan・Mashu
Shiretoko

Mountains・Forests
Shiretoko Arpa Inc.
Nature Guide
Shiretoko
Mashu
WEB
Shiretoko
Mountains・Forests
Shiretoko Sanko-sha
Mountain guide
Mountains
WEB
Shiretoko
Mountains・Forests
Shiretoko Optional Tours SOT!
Nature Guide
Shiretoko
WEB
Shiretoko
Mountains・Forests
Shiretoko Cycling Support
Nature Guide
Shiretoko
English
WEB
Shiretoko
Mountains・Forests
Shiretoko Koropokkuru
Nature Guide
Shiretoko
WEB
Aakan・Mashu
Shiretoko
Okhotsk・Sounkyo
Mountains・Forests
Shalom. Guide Office
Nature Guide
Shiretoko
Akan
Mashu
WEB
Shiretoko
Mountains・Forests・
Sea
Northern Lights
Nature Guide
Sea kayak
Shiretoko
WEB
Shiretoko
Sea
Robinson Corporation
Drift ice diving
Shiretoko
WEB
Shiretoko
Sea
MEPS
Ice walk
Shiretoko
WEB
Okhotsk・Sounkyo
Mountains・Forests
Onneyu Hot-spring Hotel Association
Nature Guide
Kitami
English
Chinese
WEB
Okhotsk・Sounkyo
Mountains・Forests
Cycle Adventure Okhotsk Promotion Council
MTB
Kitami
English
Chinese
etc.
WEB
Tokachi
Mountains・Forests・
Rivers・Lakes・Marsh
Hokkaido Nature Center Inc.
Nature Guide
Lake Shikaribetsu
English
Chinese
WEB
Tokachi
Mountains・Forests
Boreal Forest
Nature Guide
Lake Shikaribetsu
English
WEB
Tokachi
Mountains・Forests
Mushing Works
Dog sled
Shikaoi
English
WEB
Tokachi
Mountains・Forests
Hot air
Hot air balloon
Northern Tokachi
English
WEB
Aakan・Mashu
Mountains・Forests
Akan Tourism Association & Community Development Organization
Nature Guide
Lake Akan
English
WEB
Aakan・Mashu
Mountains・Forests・
Rivers・Lakes・Marsh
Tsuruga Adventure Base SIRI
Nature Guide
Lake Akan
English
Chinese
etc.
WEB
Nemuro・Nakashibetsu
Mountains・Forests・
Sea
Notsuke Peninsula Nature Center
Nature Guide
Notsuke Peninsula
WEB
Nemuro・Nakashibetsu
Shiretoko
Sea
Gojiraiwa Kanko
Cruise
Ice walk
Shiretoko
English
WEB
Nemuro・Nakashibetsu
Countryside
ushiyado
Dairy experience
Cooking experience
Nakashibetsu
WEB
Tokachi
Countryside
Itadakimasu Company
Farm experience
Tokachi
WEB
Tokachi
Countryside
Country Farmers Fujita Farm
Dairy experience
Cooking experience
Shikaoi
WEB
* Sources:East Hokkaido Travel Labo