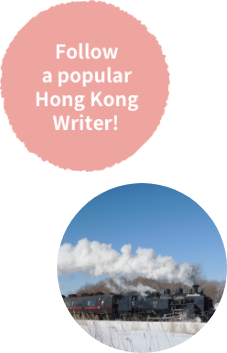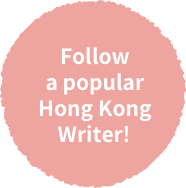 Experience endless excitement!
Eastern Hokkaido in Winter
A Local Train Journey
Senmo Main Line : Kushiro-Shibecha-Kawayu Onsen-Abashiri
SL Fuyu-no-Shitsugen Train
Ryuhyo Monogatari Train
Hanasaki Line : Kushiro-Akkeshi-Nemuro
Senmo Main Line : Kushiro-Shibecha-Kawayu Onsen-Abashiri
SL Fuyu-no-Shitsugen Train
Ryuhyo Monogatari Train
Hanasaki Line : Kushiro-Akkeshi-Nemuro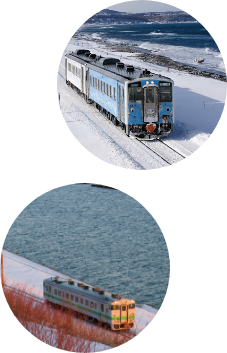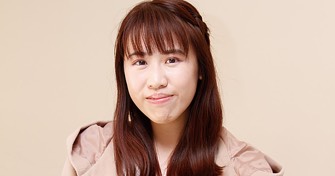 Model/Writer Profile
Zoe Leung
Zoe is a writer for Like Japan, a popular online media platform that offers information about Japan to the Hong Kong market. Born in Hong Kong, she went to Japan to attend a Japanese language school before entering the School of Global Japanese Studies in Meiji University. She graduated in 2017 and worked in television production before joining Like Japan. Her hobbies include travel, photography, gourmet hunting, and watching movies.
URL
FACEBOOK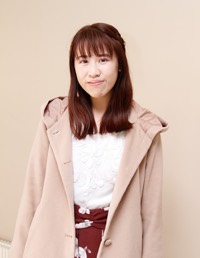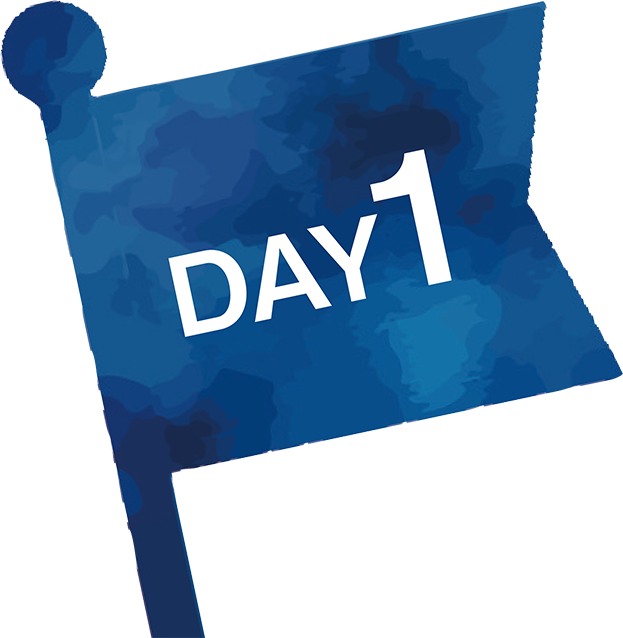 All aboard the SL Fuyu-no-Shitsugen Train
All aboard the SL Fuyu-no-Shitsugen Train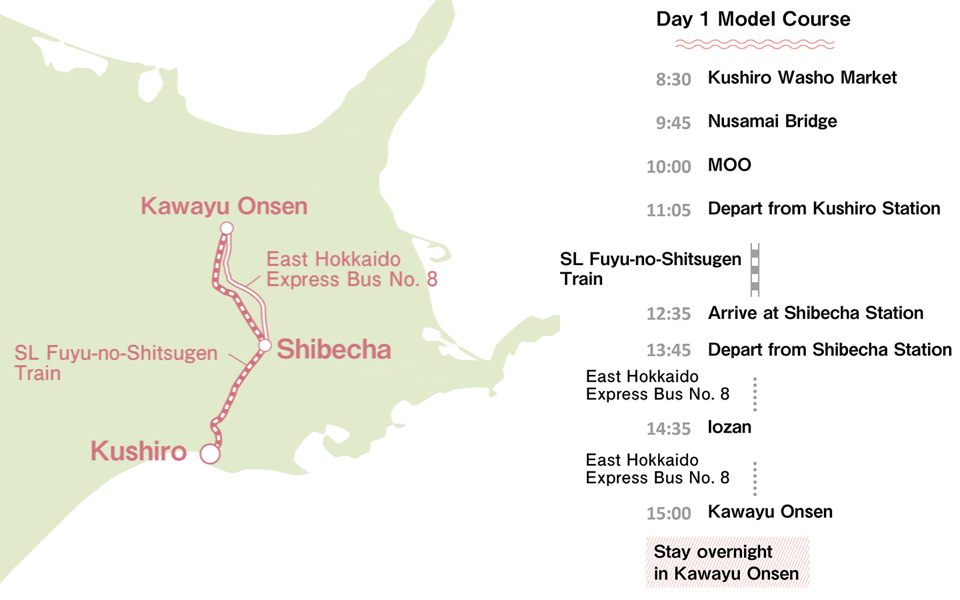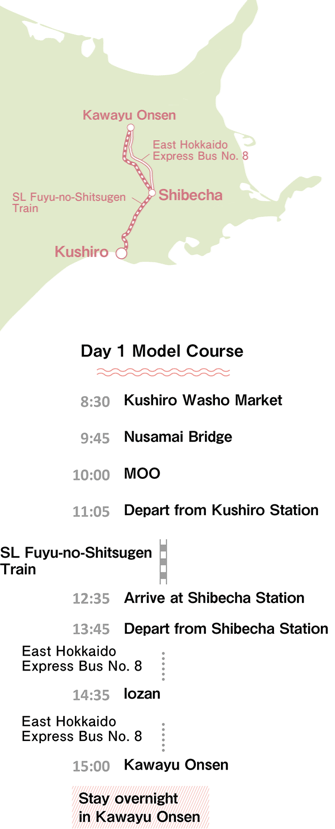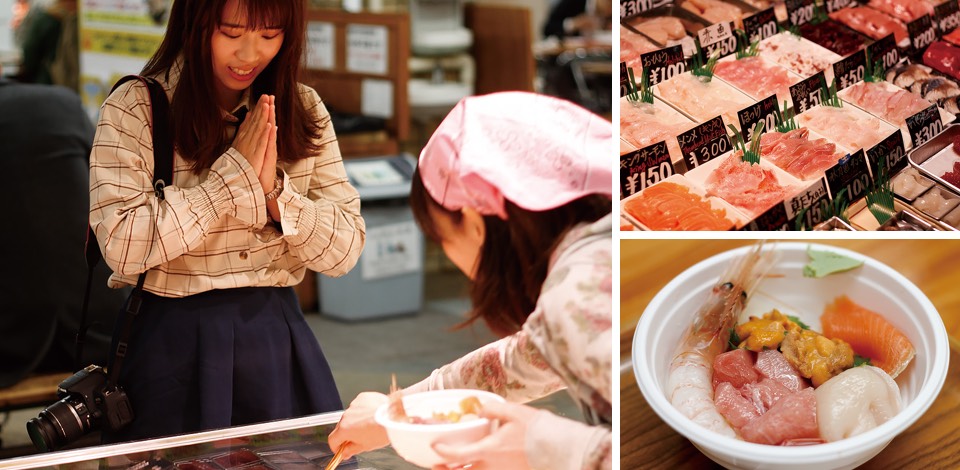 This is the place to be if you want to enjoy the fresh seafood of Kushiro! This market is famous for "Katte-don", a bowl of rice topped with sashimi which you can choose by yourself to make your very own seafood bowl.

Kurogane-cho 13-25, Kushiro-shi

0154-22-3226

Jan to Mar 8:00-17:00Apr to Dec 8:00-18:00*Sun 8:00-16:00(Closed on Sun except from Apr 28 to Oct 27)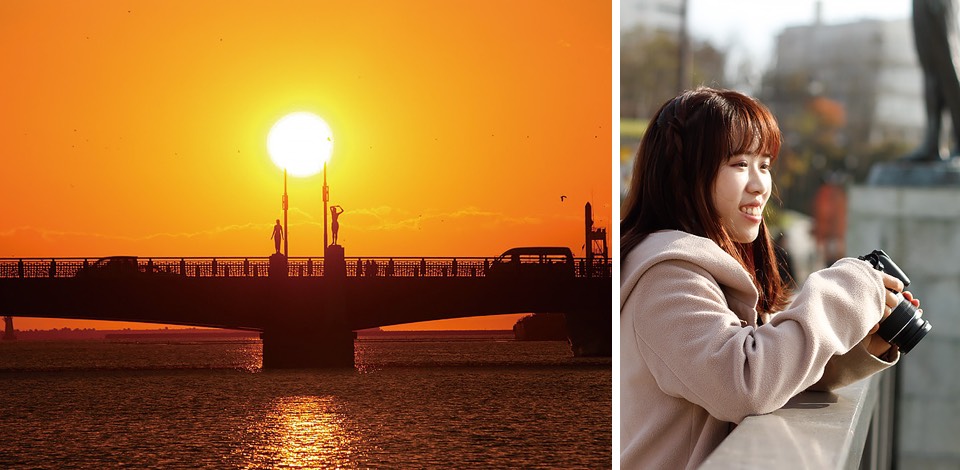 Kushiro is said to be one of the three best places in the world to see the sunset, and the sunset view at Nusamai Bridge is especially magnificent. Many photographers gather here especially during autumn and winter when the air is crisper.

Kita-odori 1-chome, Kushiro-shi



Kushiro Fisherman's Wharf MOO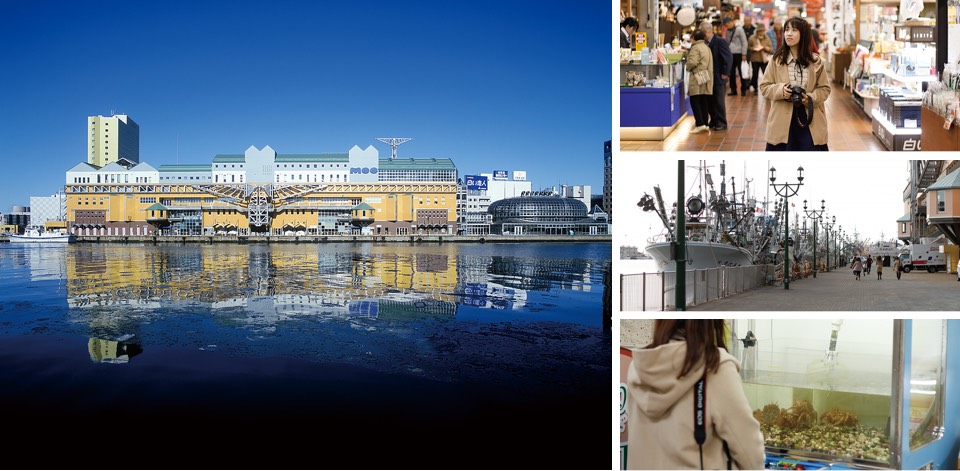 A tourist facility where you can buy fresh seafood and souvenirs. Located right beside Nusamai Bridge on the banks of the Kushiro River, it's a great place to take a stroll or enjoy shopping.

Nishiki-cho 2-4, Kushiro-shi

0154-23-0600

1F Shopping Zone 10:00-19:00*Jul to Aug: 9:00-19:00, Dec 31/Jan 2-3: 10:00-17:00 2F/3F Restaurant Zone 11:00-22:00*Dec 31: 11:00-15:00Closed on Jan 1




SL Fuyu-no-Shitsugen Train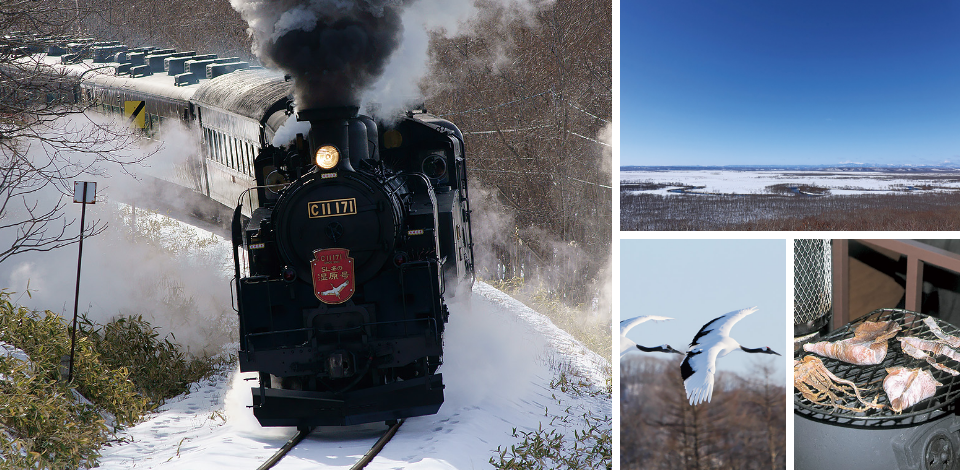 Photo by Senmo Main Line Usage Promotion Council
The SL Fuyu-no-Shitsugen is a steam locomotive that runs between Kushiro and Shibecha stations from late January to late February. Many photographers come to capture a shot of the train running with a thick plume of smoke. You can roast dried squid on the potbelly stove inside the train.Get off at Kushiro Shitsugen Station and head to the Hosooka Observatory to enjoy a panoramic view of the Kushiro Marsh.You might get to see tancho cranes from the train's windows.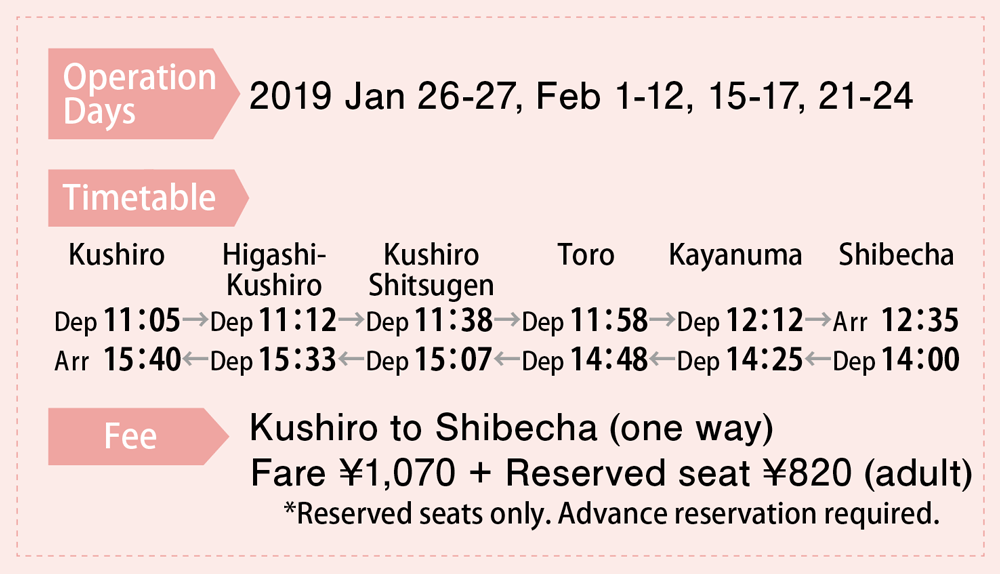 Shibecha Station → Kawayu OnsenEast Hokkaido Express Bus No. 8

Get off at Shibecha Station and get on board the Express Bus No. 8. At the Fujihana Onsen Hotel located 5 minutes on foot from Shibecha Station, you can buy a retort pouch curry with Hoshizora Black Beef.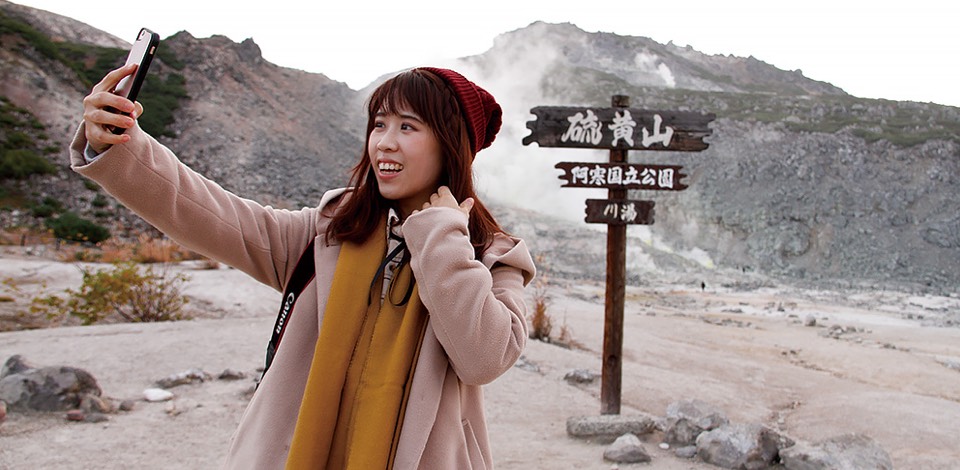 An active volcano where you can see sulfurous steam vents up close. At the nearby rest house, you can buy a hot spring boiled egg which you can easily peel using tape!

Teshikaga Town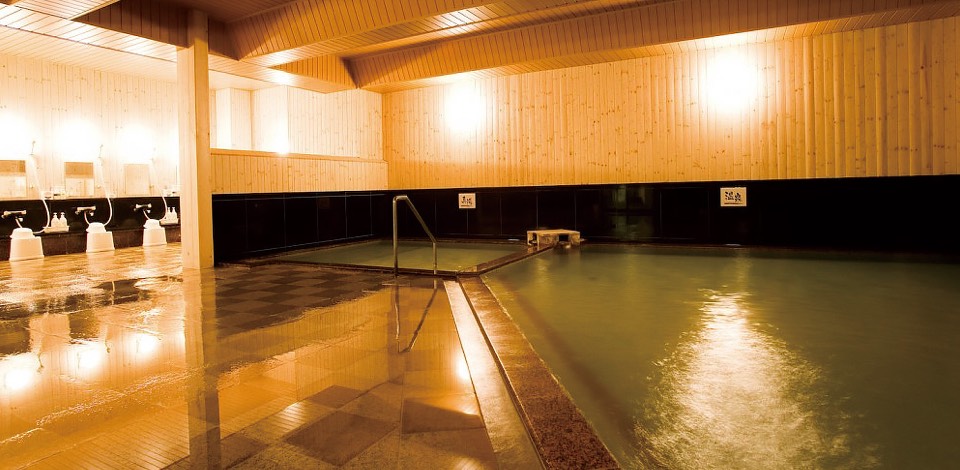 Take a rest from your travels at one of the lodgings in Kawayu Onsen. Here you can enjoy hot spring baths that make your skin silky smooth.

Kawayu Onsen, Teshikaga Town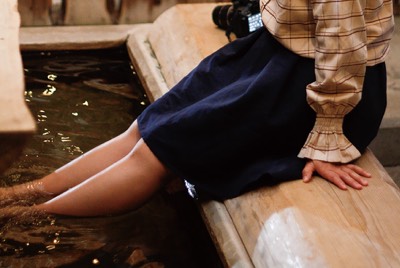 The Kawayu Onsen Station has a foot bath which you can enjoy for free. It's a great place to relax while waiting for your train!
An event held every night from early to late February at Kawayu Onsen. On days when the temperature goes below -10℃, you can see ice crystals sparkling in the air, a phenomenon known as "diamond dust".

Inquiries 015-482-2200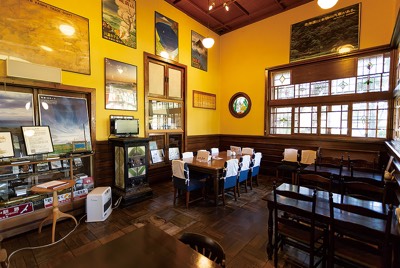 At this restaurant in the Kawayu Onsen Station, you can enjoy a special beef stew and coffee brewed with hot spring water.

Kawayu Ekimae 1-1-14, Teshikaga-cho

015-483-3787

May to Oct 10:00-18:00Nov to Apr 10:00-16:00Irregular closed days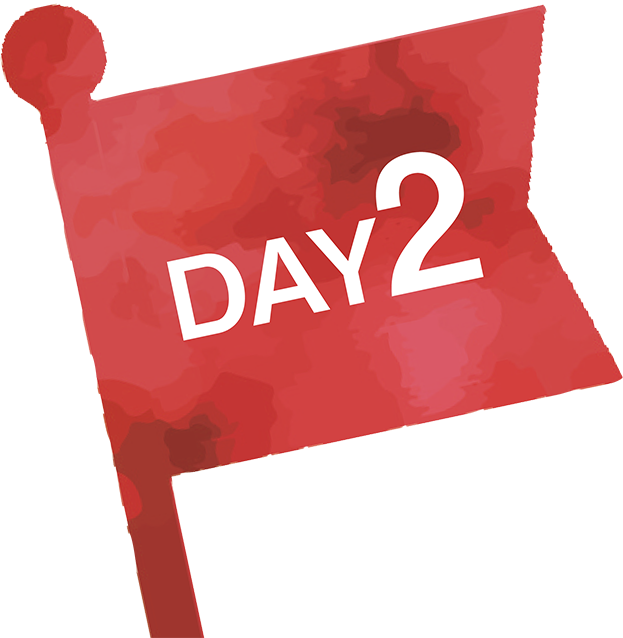 Visit Abashiri onboard the Senmo Main Line
Visit Abashiri onboard the Senmo Main Line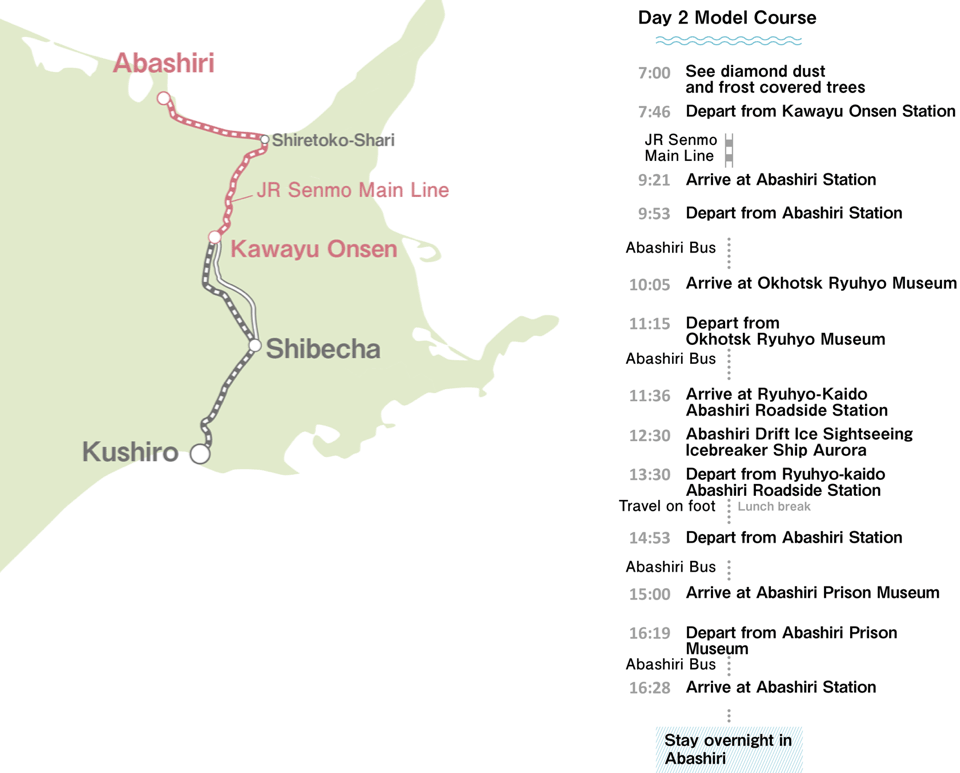 Enjoy the winter scenery around Kawayu Onsen in Teshikaga Town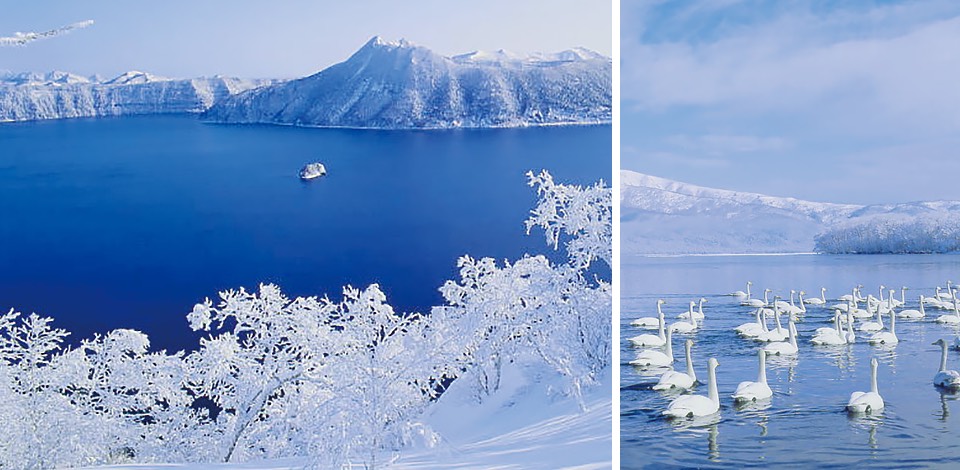 The trees turn white when they get covered in hoarfrost. View it up close and you'll see the tiny ice crystals.Hundreds of swans gather at Lake Kussharo from late November to April. It's also famous for a spot where you can dig the sand to make your own hot spring.



Abashiri Bus → Okhotsk Ryuhyo Museum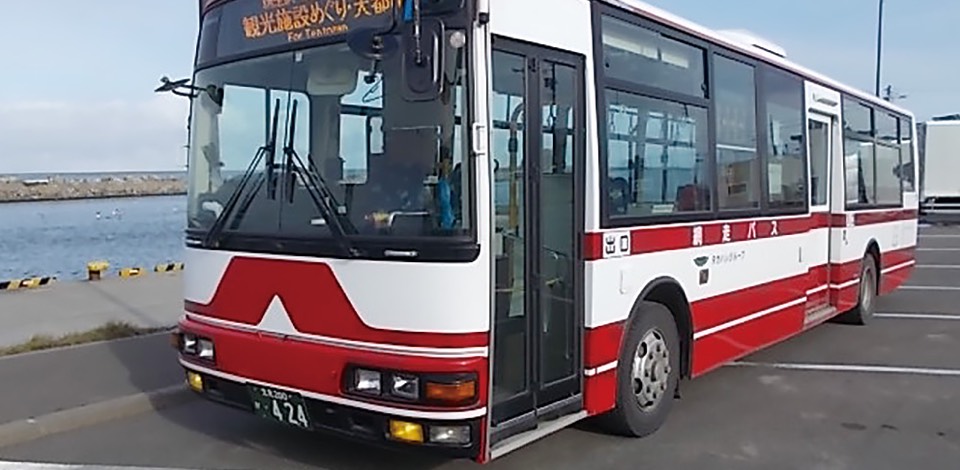 The Abashiri Bus goes around the tourist spots of Abashiri City. You can also make use of a convenient 1-Day Pass.1-Day Pass (with perks): Adults ¥800/Children ¥400Sold at Abashiri Station, Ryuhyo-Kaido Abashiri Roadside Station, etc.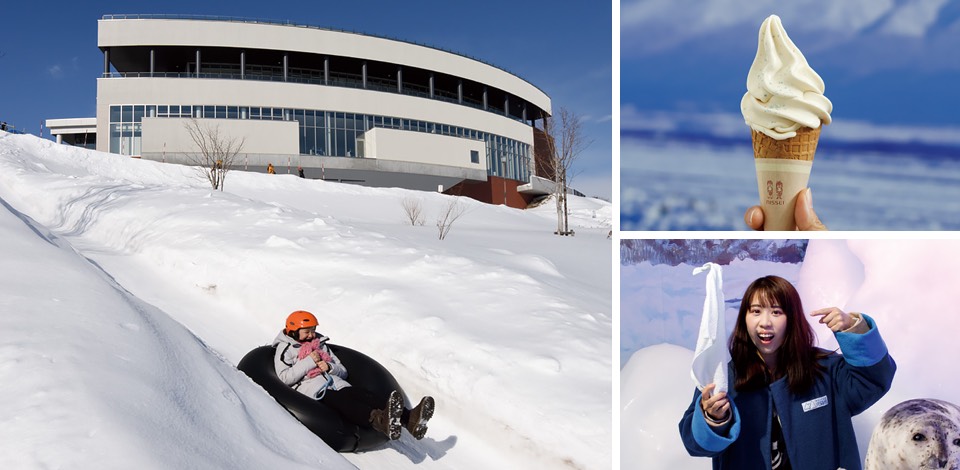 Enjoy a panoramic view of the Okhotsk Sea, Lake Abashiri, and Lake Notoro from the 3F Observatory. Try the delicious Ryuhyo soft-serve ice cream made by a famous Abashiri gelato maker. Make a wet towel freeze instantly in the -15℃ Drift Ice Experience Room!

Tentozan 244-3, Abashiri-shi

0152-43-5951

May to Oct 8:30-18:00 (last entry 17:30)Nov to Apr 9:00-16:30 (last entry 16:00)Dec 29 to Jan 5 10:00-15:00 (last entry 14:30)Fee Adults ¥750




Ryuhyo-Kaido Abashiri Roadside Station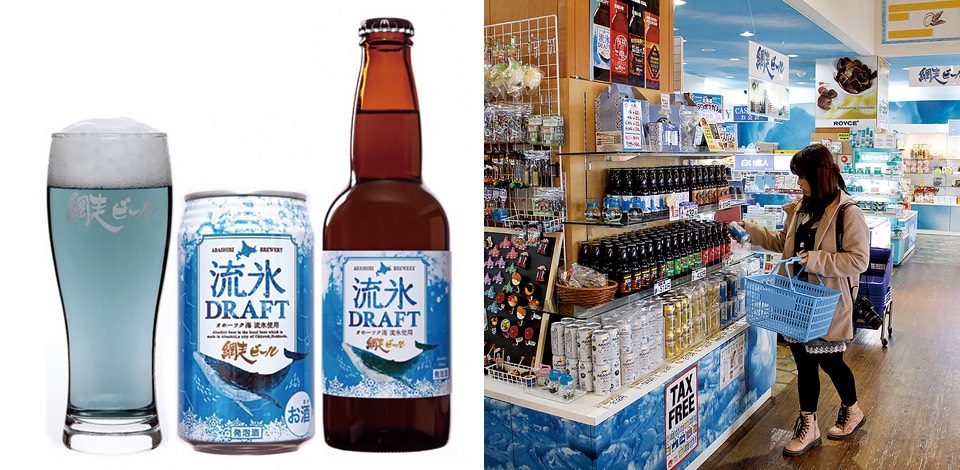 A place to buy local specialties including the blue-colored Ryuhyo Draft beer, various seafood snacks and dairy products. This place is also the port for the Icebreaker Ship Aurora, so it's the perfect spot to buy snacks before your cruise.

Minami 3-jo Higashi 4-chome, Abashiri-shi

0152-67-5007

Apr to Oct 9:00-18:30Nov to Mar 9:00-18:00




Abashiri Drift Ice Sightseeing Icebreaker Ship Aurora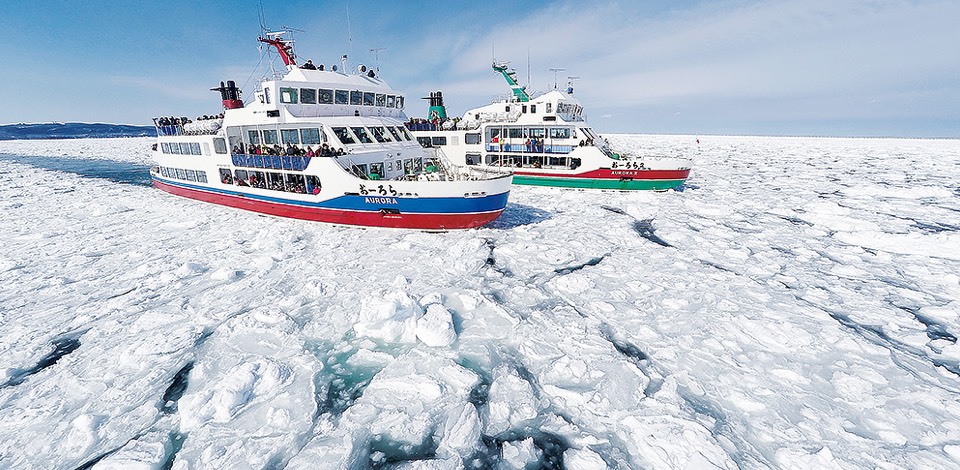 See the drift ice up close and hear the intense crunching sounds as the ship powers through the sea covered in white. You can also enjoy the view from the ship's heated cabin.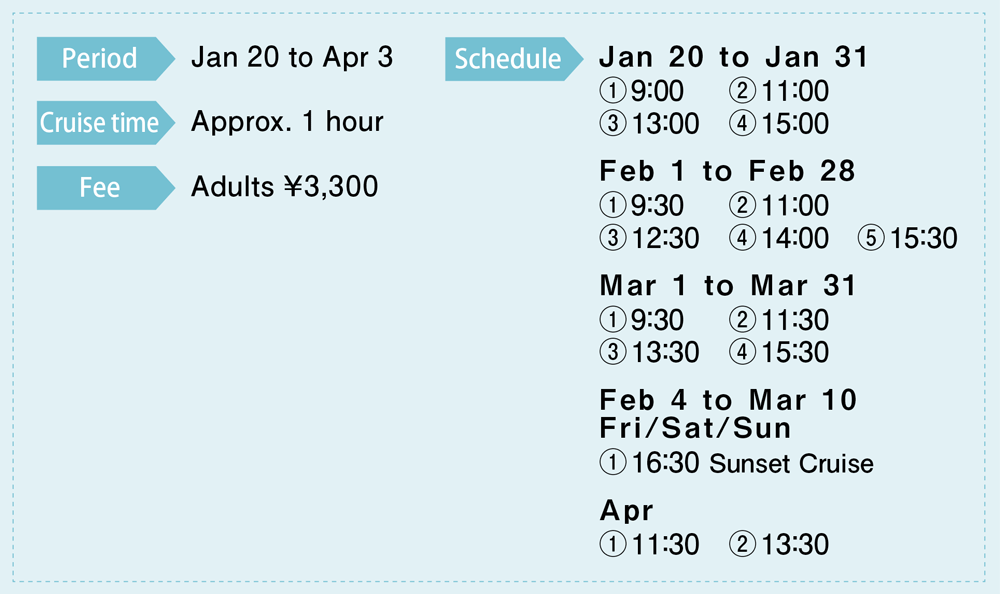 Minami 3-jo Higashi 4-chome, Abashiri-shi

0152-43-6000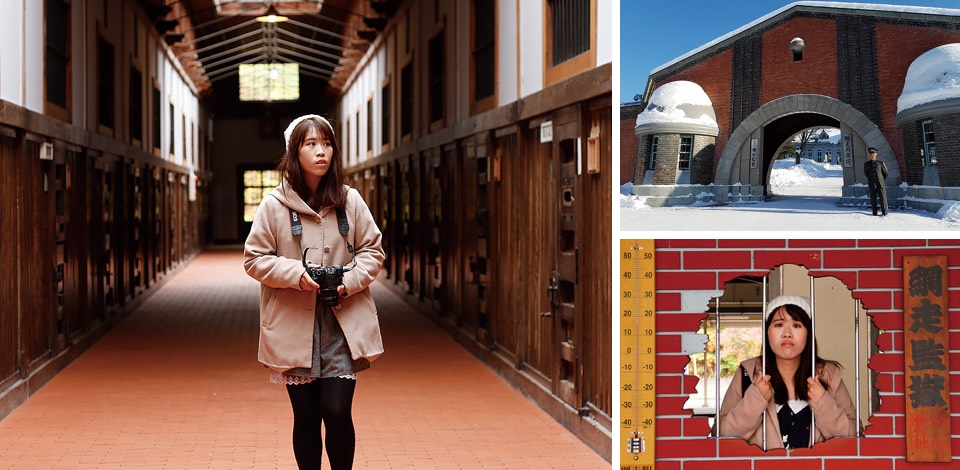 Constructed over 100 years ago, this museum features buildings that have been designated as Important Cultural Properties of Japan. It has also been featured in a recent popular manga.This place feels like a holy site.

Aza Yobito 1-1, Abashiri-shi

0152-45-2411

May to Sep 8:30-18:00Oct to Apr 9:00-17:00Fee Adults ¥1,000(tax excl.)