A:Kushiro Station
B:Kushiro Airport
C:Kushiro Zoo
1:Sushi Dokoro Nagoyakatei Harutori-ten
2:Sennosuke
3:Senchan Shokudo
4:Doremifasora
5:Ganpeki Robata
6:Robata Hachi
7:Robata
8:Sakabanya
9:Sakanabar
10:Yachiyo Honten
11:ROLL BALE
12:Bar C+MARKET
Climate and Culture around Kushiro
Facing the Pacific Ocean, there's the largest wetland in Japan. It's a cool climate region throughout the year; the average of the highest temperature is only 21 degrees Celsius where you wouldn't need an air conditioner. Kushiro therefore has been promoted as a summer resort. In winter, there're relatively fewer snowfalls in Hokkaido, so the weather is usually fine. The sunset in the clear and clean air of winter is praised as one of the three best sunsets in the world.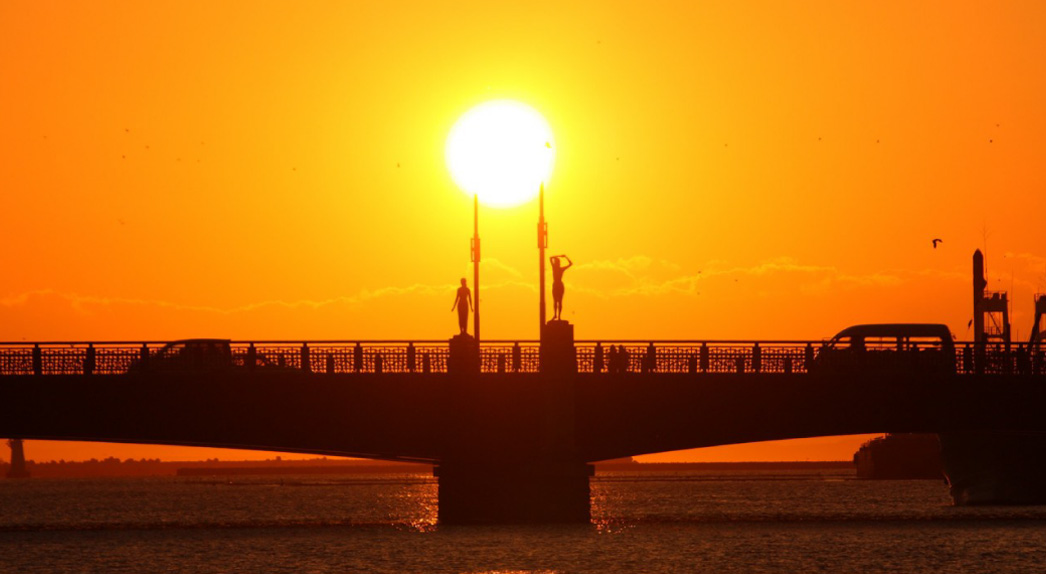 Cuisines and Food around Kushiro
Its fishing industry of kelp, salmon, and herring began off the coast of Kushiro in the middle of Meiji era, and this region developed into the base of north-sea fisheries. Thanks to the abundant resources, it's famous for unique cuisines such as Japanese-style seafood BBQ called "robatayaki", "katte don" that you make your own original seafood rice bowl, "Sanmanma" which is charcoal grilled saury with rice. Besides the seafood, do not forget to try other local gourmets like ramen, past with cutlet, original fried chicken called "zangi."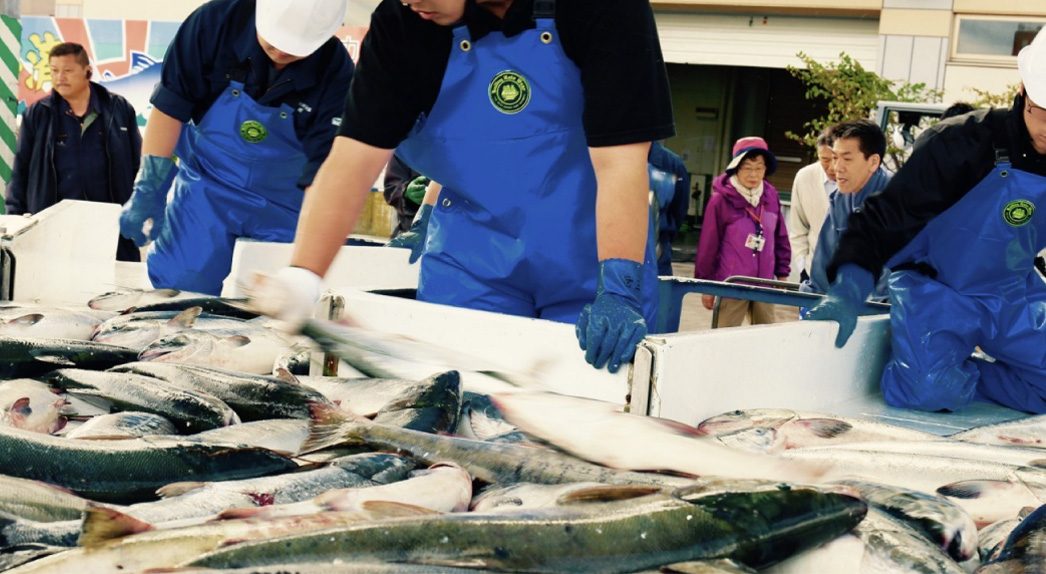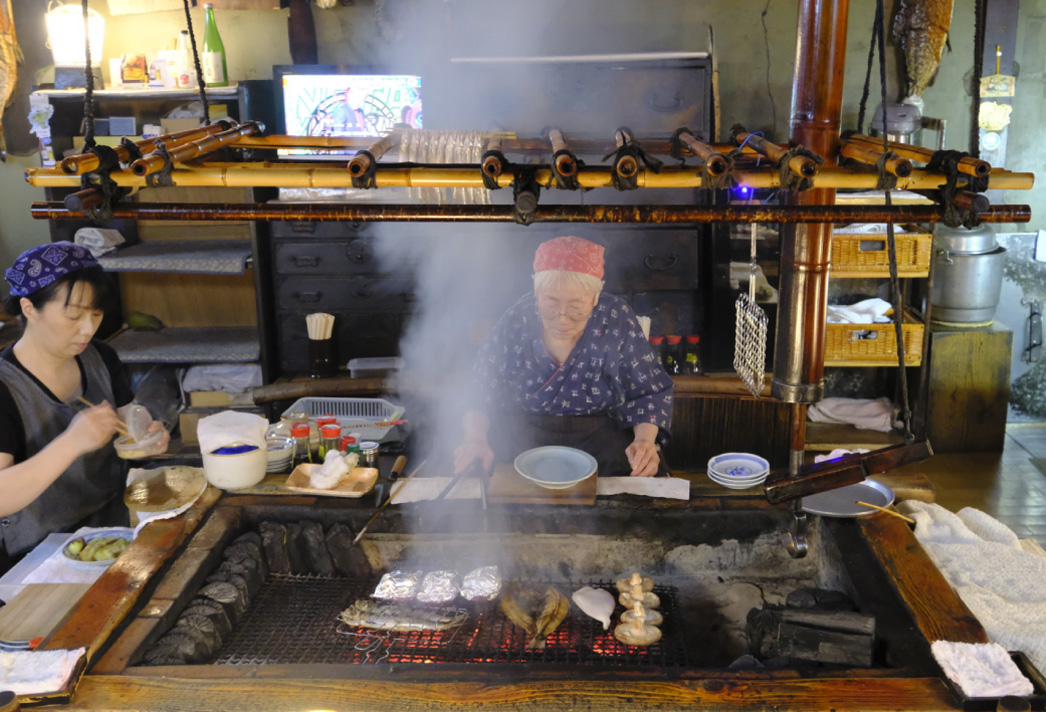 One of the grill bars in Kushiro "robata" established the Kushiro style more than half a century ago by applying the way vegetables were grilled in another prefecture. Today, "robatayaki" has become the special feature of Kushiro where you will find robatayaki bars everywhere around. Grilling styles vary depending on each bar: Japanese classic style where you sit around the fire or self-service style where you can grill seafood as you like under the tent. In either style, you will discover a totally new flavor of seafood which has been grilled softly.
Reason to Recommend

all the robatayaki bars in Kushiro serve many different kinds of seafood such as atka mackerel, smelt, scallps, and even rare ones like thornhead called "Kinki" and "Hokusen mackerel."
All the robatayaki bars in Kushiro serve many different kinds of seafood such as atka mackerel, smelt, scallops, and even rare ones like "Hokusen mackerel" and thornhead called "Kinki." You can also enjoy other meet plates and baked potatoes with fresh butter as side dishes.
Four Recommended Robatayaki Bars
Ganpeki Robata

It opens at the wharf by the Kushiro River during the summer season only. You purchase tickets and exchange them with ingredients of your choice. You can grill the seafood and vegetables as you wish at your table which charcoal and grill net have already been set. Let's enjoy the exciting dinner in the cool breeze while viewing the night scenery of Kushiro.

Hours: 5:00 PM – 8:30 PM during May, Jun., and Oct.
5:00 PM – 9:30 PM during Jul. to Sep.
Address: Kushiro Fisherman's Wharf MOO 2-4 Nishiki-cho Kushiro
Phone: +81-154-23-0600

Robata Hachi

You can take time and enjoy Kushiro's seafood and the local Japanese sake in a relaxing atmosphere. The counter is lined up with freshly caught seafood. All you have to do is just let the chef grill and serve the dish when it's ready.

Hours: 5:30 PM – 11:30 PM *Last order is 11:00 PM
Address: 4-2 Sakae-machi Kushiro
Phone: +81-154-64-1086

Robata

It's known as the origin of Kushiro's robatayaki. The nostalgic and old-fashioned atmosphere of the bar makes you feel cozy. Perfectly cooked seafood is served by grilling as adjusting the heat carefully depending on the size and fat. It has an abundant menu besides seafood such as vegetable, meat, and sashimi. Most of the menus vary in price according to the market value of the day, so please check the price before you order.

Hours: 5:00 PM – 11:00 PM *Last order: 10:30 PM
Address: 3-1 Sakae-machi Kushiro
Phone: 81-154-22-6636

Sakabanya

One of the most popular robatayaki bars which has a great selection of salmon, dried fish, salmon-roe rice bowls, and seafood rice bowls at a reasonable price. The freshness of the seafood is guaranteed because it is also the market of a fishing company. It opens early in the morning; it's therefore recommended for breakfast. The staff will help you so that you don't need to worry about overcooking.

Hours: 7:30 AM – 2:00 PM
Address: 4-11 Hama-machi Kushiro
Phone: +81-154-25-0503
Reasonable Food Festivals
"Kushiro Gourmet Tabearuki fes"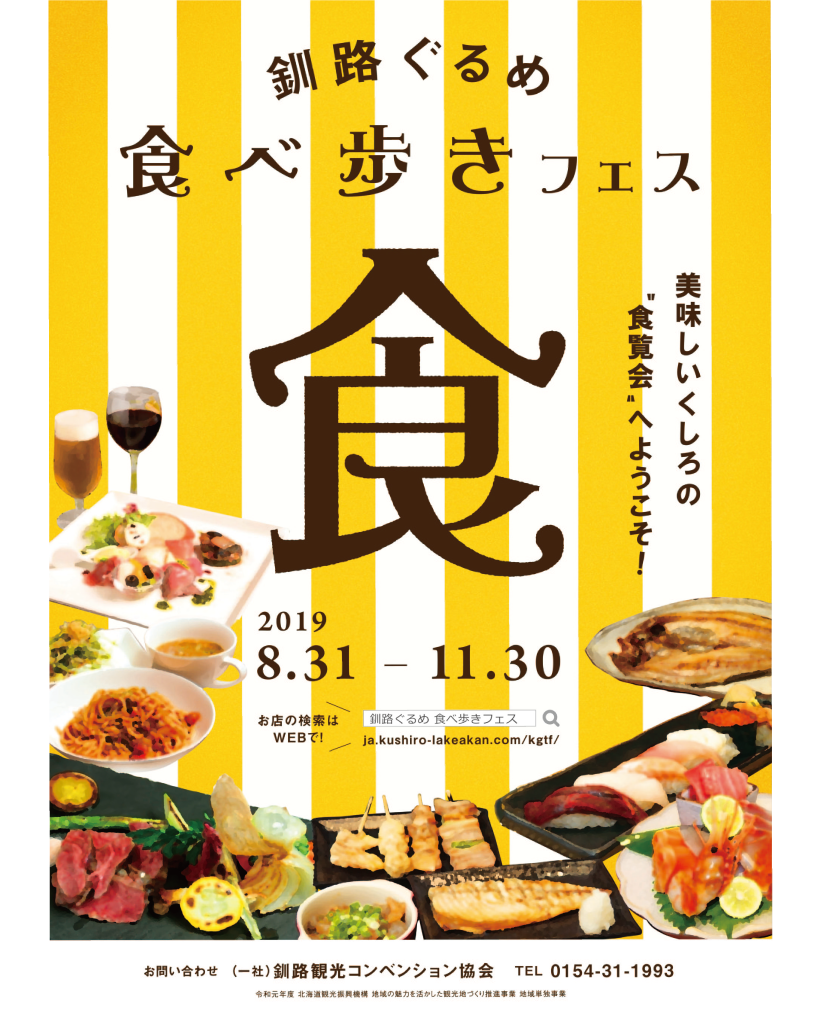 An event held for a long period from the end of August to the end of November every year. You can enjoy your own food tour by purchasing the tickets and exchange them with the selected menu at the participating restaurants. There're many different types of participants such as izakaya (Japanese-style pubs), cafes, and bars. One of the popular features is that you get to eat the special dishes which are limited to this festival only at a reasonable price. The number of selected menus counted up to 59 from 37 participating restaurants. (The picture is of 2019)
Period: late Aug. to late Nov.
Fees: 2 tickets for 1,280 JPY, 5Tickets for 3,100JPY
Contact: Kushiro Tourism & Convention Association, +81-154-31-1993
Kushiro Gourmet Hopping Tour with Local Guides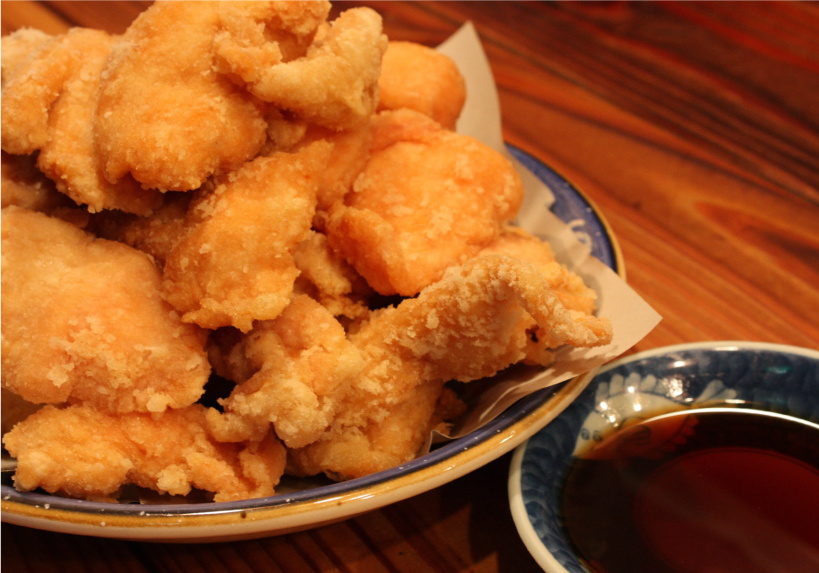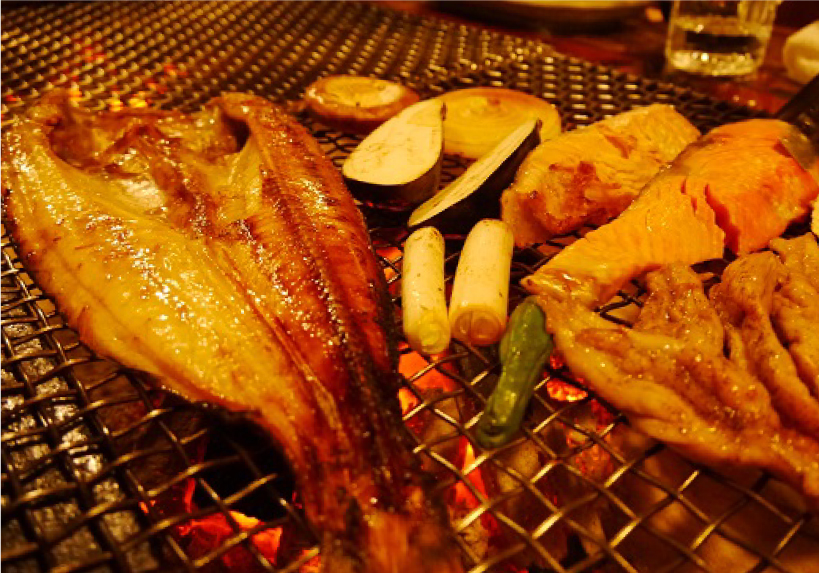 You can enjoy Kushiro's specialties such as robatayaki and zangi (deep-fried chicken) at eateries that locals love. Which eatery you'll be guided to is a secret until the day.
■Hosted by: Kushiro Tourism & Convention Association
■Date: January 15 thru March 31, 2020
Every day except for Sundays, Mondays, and national holidays
■Length: 5:00 PM – 7:30PM
■Participants: Foreign Tourists * Vegetarian and Halal foods are not offered. * Advance notice is required if there's any food that you can't take: raw fish, beef, etc.
■Companion: English speaking guide
■Number of Participants: 2 up to 6 people* Tour for one person is not available.
■Booking: 5-day advance online booking required
■Fees: Adult (over 13 years old): 8,800 JPY, Child (6 to 12 years old): 4,900 JPY, Child under 6 years old: free
■What's Included in the Fees: Guide Interpreter, Food & Drinks
* Up to 2 children are free, while the child fare applies to any additional child.
■Payment: Cash on that day
■Meeting Point: Hotel lobby at any of the following hotels: Kushiro Prince Hotel, ANA Crowne Plaza Hotel Kushiro, Hotel La Vista Kushirogawa
Schedule

5:00 PM – 5:14 PM
Meet with the guide at a hotel lobby (payment and introduction of the tour)
Kushiro Riverside Walk (Nusamai Bridge and other spots)
5:30 PM – 6:30 PM
Enjoy selected seafood at a robatayaki eatery
6:45 PM – 7:30 PM
Enjoy zangi (deep-fried chicken) and drinks at a Kushiro zangi eatery
Suehiro Walk (Aka Chochin Yokocho – food-stand street -)
7:30 PM
Walk you to your hotel or dismiss at the last point
Recommended Drinks in Kushiro Drink "Fukutsukasa" Here
Sakanabar

A fish bar owned by a fishmonger. You can taste flavorful Japanese sake including "Fukutsukasa" with seasonal seafood in a fishmonger's unique manner. It's like a private gateway where a lot of local regulars gather.

Hours: 6:00 PM – 10:00 PM
Address: 8-1 Sakae-machi Kushiro
Phone: +81-80-3260-2262

Yachiyo Honten

A long-established restaurant specializing in sushi, seafood and crab dishes with a history of over 90 years. It offers a wide selection of "Fukutsukasa" and limited Japanese sake which is hard to purchase. (The dish on the picture is on the menu during the spring season, Apr. – Jun., only.)

Hours: Mon. – Sat. 11:30 AM – 2:00 PM, 5:00 PM – 11:30 PM
Sun. & Holiday 11:30 AM – 2:30 PM, 5:00 PM – 10:00 PM
Address: Yachiyo Building 1F 3-5 Suehiro-cho Kushiro Phone: +81-154-22-0218

ROLL BALE

A pub themed a dining of dairy farmers which serves cheese and other dairy foods produced with great dedication and affection of farmers. Its performance to cut out cheese and grilled meat is almost a show stage. You can also have yogurt-flavored sake "Mina Nikori" made from "Fukutsukasa."

Hours: 6:00 PM – 1:00 AM
Address: Suehiro Building 1F 5-5 Suehiro-cho Kushiro
Phone: +81-154-65-6262
Drink "Akkeshi Whisky" Here
Bar C+MARKET

This is one of the few bars where you can taste and compare different kinds of Akkeshi Whisky. Its main selection is Japanese whisky, and it also serves Kushiro-style cocktails.

Hours: 8:00 PM – 2:00 AM *Last order: 1:30 AM
Address: Suehirokan Building 1F 2-26 Suehiro-cho Kushiro
Phone: +81-154-23-6401
Other popular restaurants