A:Obihiro Station
B:Banei Horse Racing
C:Tokachigawa Onsen
1:Hanatokachi of Pork Rice Bowl
2:Million Sante
3:Cafe Restaurant Ere
4:Tokachi Bagel Cafe Pour Tous
5:Rancho El Paso
6:Mendokoro Dengaku
7:Kita no Yatai
8:Tokachi no Nagaya
9:Marionne
10:Petit Plaisir
11:SakaBAr Koharu
12:Sato
Climate and Culture around Obihiro, Tokachi
The temperature here changes greatly throughout the year. It has four distinctive seasons where the temperature often gets over 30 degrees Celsius in summer, and sometimes the highest temperature of a day is below the freezing point in January and February. Endowed with the vast Tokachi Plain, actual development of this area started from Meiji Era. Today, it produces 25% of the whole crops in Hokkaido, and the food self-sufficiency rate is 1100%.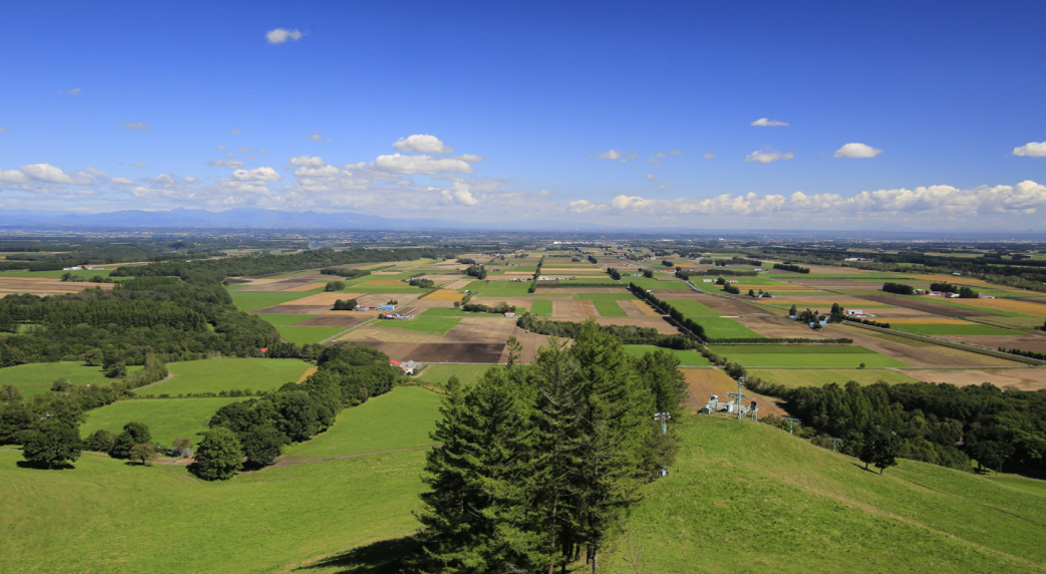 Cuisines and Food around Obihiro, Tokachi
The major crops in this area are potatoes, beans, sugar beets and wheat raised in the vast plains by mechanized large-scale farming. Besides upland farming, dairy and livestock industries are also flourishing; therefore, a lot of famous gourmet foods such as sweets, bread, cheese and "butadon (pork rice bowl)" have been made here. This region is praised as "Japan's Food Base" and "Food Kingdom."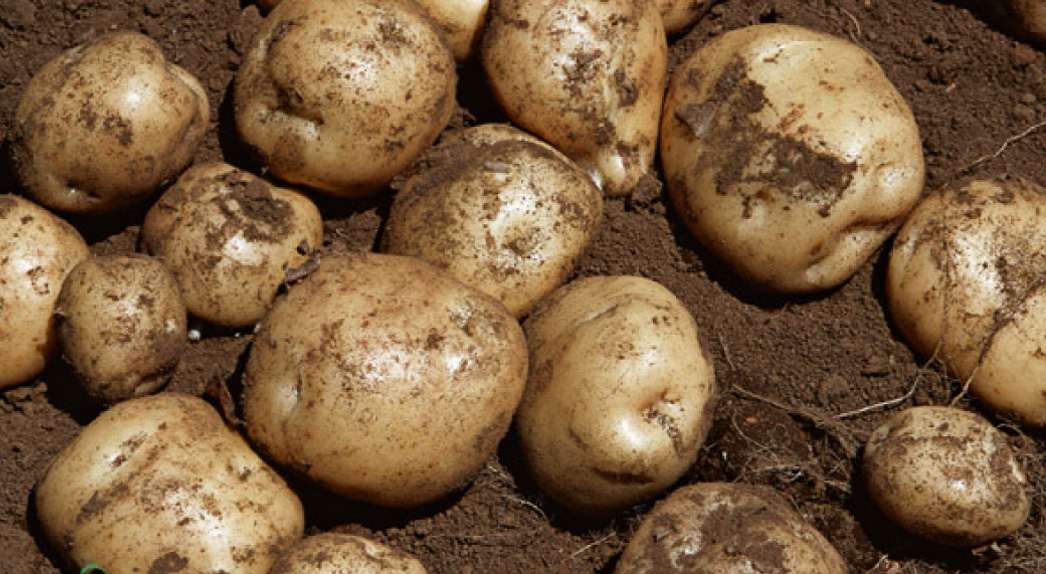 Two Food Stand Streets in the Center of Obihiro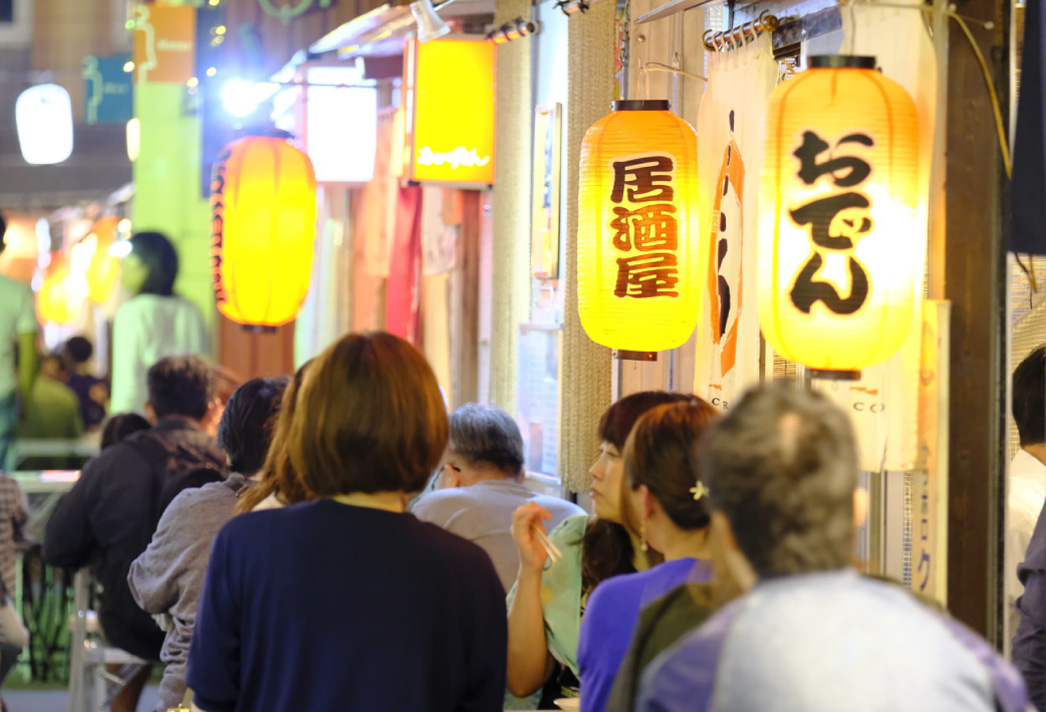 "Kita no Yatai" and "Tokachi no Nagaya" are clusters of food stands which serve locally-brewed sake and dishes made out from Tokachi's fresh food. Both of them are located in the downtown, and one of the features is that you can enjoy dinner without worrying about the weather all year around. You might even have food-stand like experiences that you have a good time and drinks with strangers since each stand are built small. The streets are lined with so many different kinds of shops such as Japanese-style pubs, Ainu, Chinese, and fancy bars that one visit is not enough.
Reason to Recommend

The qualities are more than you expect; the food stands are run by those who have a qualification of the sommelier and trained professional cooks, so the taste is guaranteed. There're many fans to become the regulars even after the shop leaves the street and opens a restaurant.
Kita no Yatai

This is the place which sparked the food-stand boom. It's lined up with 20 unique shops, and you can have other shops' menu delivered as long as you're on the street. Each shop has a small capacity of 10 people in a 9㎡ space. This small room lets you feel close to the owner and other customers to enjoy the atmosphere.

Hours: 6:00 PM – 0:00 AM *Hours vary according to the shops
Address: 7 Nishi 1 Minami 10 Obihiro
Phone: +81-155-23-8194

Tokachi no Nagaya

It's a street lined up with 19 food stands, from seafood izakaya to Italian bar, built with an inspiration of downtown Kyoto. Not like ordinary ones, most of the food stands provide you a comfortable space in a bar style, allowing you to have a relaxing moment. The location is right across the west street from Kita no Yatai.

Hours: 5:00 PM – 3:00 AM *Hours vary according to the shops
Address: 10 Nishi 1 Minami 10 Obihiro
Phone: Varies according to the shops
Two Recommended Food Stands in "Kita no Yatai"
Marionne

This is a genuine French cuisine using local ingredients of reassured suppliers. They serve dishes of the seasonal food cooked without chemical condiments or artificial additives.

Hours: 5:00 PM – 0:00 AM
Phone: +81-90-6695-7276

Petit Plaisir

Home-style western bar run by a married couple of a sommelier and chef. You can have fine dishes made from "Tokachino Pork" and other local ingredients.

Hours: 5:30 PM – 0:00 AM
Phone: +81-90-1643-8810
Two Recommended Rood Stands in "Tokachi no Nagaya"
SakaBAr Koharu

This is a Japanese-style pub "izakaya" which is popular among the local for any occasion. The specialties are uncured ham from Spain called "Jamon Serrano" which gets sliced at the table and raclette cheese produced by the local farmers. Simple combinations bring about rich flavor. Enjoy the specialties with Japanese sake and wine recommended by the chef.

Hours: 6:00 PM – 11:30 PM
Phone: +81-80-1976-1037

Sato

It serves dishes using the seafood freshly caught in the nearby sea. There's a wide selection of alcohol which go good with the dishes such as Japanese sake and shochu (Japanese distilled spirits.) Try the local shochu "Jusho Muhai" made from Tokachi's pure water.

Hours: 6:00PM – 0:00 AM
Phone: +81-155-22-6025
Gourmet Foods with a Tokachi-ite Guide
Guided Tour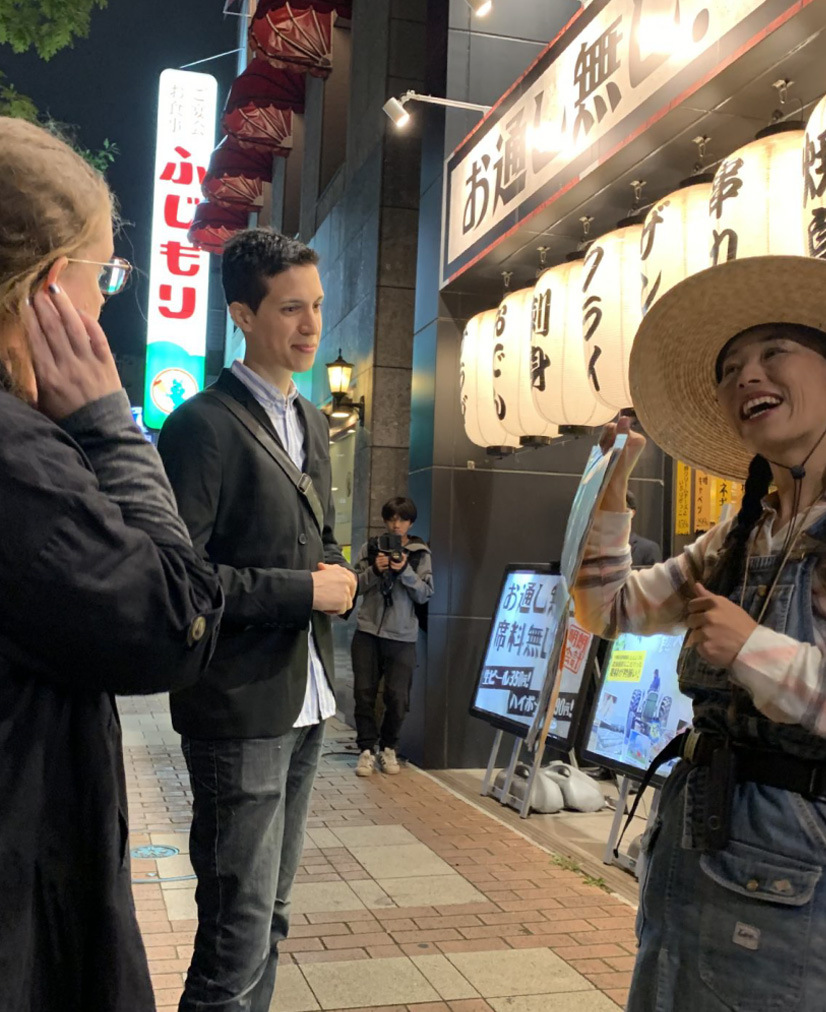 A guided tour of Obihiro city with a narrated story of the culture, history, and farming. The guide introduces you to fine restaurants using the local ingredients, classic bar streets, and sweets shops where you wouldn't be able to find yourself. Walking around the city at night gives you a different excitement.
Hours: meet at 5:20 PM and start at 5:30 PM (tour hour: 1 hour)
実施日:10〜6月
Fee: 2,500JPY per person
Booking: Needed 3 days in advance of the tour via email or phone call
Contact: Itadakimasu Company info@itadakimasu-company.com Phone: +81-155-29-4821
Recommended Drinks in Obihiro, Tokachi
Tokachibare

Japanese sake made from the rice "Suisei" produced in Otofuke-cho and the infiltrated water of Mt. Taisetsu. The concept is free and generous character of people in Tokachi. (Picture shown is 720ml. 500ml type is available as well.)

You Can Drink It Here.

Enjin
A creative smoked-cuisine which brings the best flavor of the ingredients themselves.The specialties are the dishes with food directly from the producers and wild game meat hunted by the owner himself.Hours: 6:00 PM – 0:00 AM
Location: Kita no Yatai
Phone: +81-90-9087-3171

Jusshomuhai

Genuine white distilled spirits "shochu" made in Shintoku town.
This is good for those who have never tried shochu since it tastes mild thanks to the infiltrated water of Mt. Taisetsu.

You Can Drink It Here.

Kohitsuji
It's located within "Kita no Yatai", and the specialties are lamb chops, horse meat, and seafood menus cooked by an expert chef of fish.Hours: 5:30 PM – 0:00 AM
Location: Kita no Yatai
Phone: +81-80-6064-7211
Tabi Beer You Can Drink It Here.

Craft beer made from 100% Hokkaido malted barley produced in one single farmland. The label of the bottle was designed by an artist living in Tokachi. Once you sip it, the rich flavor of barley spreads.

You Can Drink It Here.

Café & Bar NUPKA
A café & bar in "Hotel NUPKA" located in front of Obihiro Station. Enjoy quiche and dumplings with craft beer.Hours: 7:00 AM – 11:00 PM(フードL.O. 22:00、ドリンクL.O. 22:30)
Address: 20-3 Nishi 2 Minami 10 Obihiro
Phone: +81-155-20-2600
Other popular restaurants
Hanatokachi of Pork Rice Bowl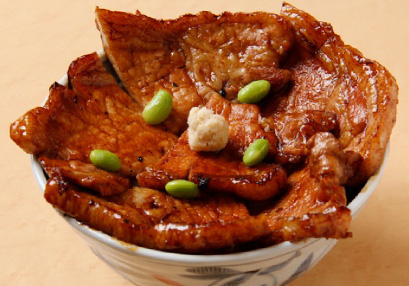 It is a popular shop of Pork Rice Bowl, which is the specialty in Tokachi, and sticks to the recipe and the ingredients made from Hokkaido, such as roast and rib, rice, green soybeans, wasabi and so on.
Opening hours
11:00~15:00、18:00~19:00(Saturday and Sunday17:00~19:00)
Store holiday: Tuesday
Address
Obihiro Hokkaido Odori South 12th Street 2-4
Google Maps
Telephone
0155-21-3680
WEB
WEB