Higashi Hokkaido Food Trail
No. 5 Nakashibetsu Milky Trail
Nakashibetsu - Teshikaga - Kushiro - Nemuro
A trip to taste sweets and gourmet food around Japan's dairy capitol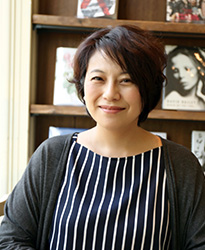 This Route's Delicious Details, according to food writer Yuki Konishi
Due to Higashi Hokkaido's climate, which remains cool even during the summer, it's become home to a great many dairy farms. It's to the point where you could easily say "there's more cows than people." This is the Nakashibetsu Milky Trail, starting from airport home Nakashibetsu and connecting to towns with quite a few livestock farms. While enjoying the "food view" - the serene view of farms and cows slowly grazing - please also take some time to try the delicious dairy filled sweets. This trail also has one more delight: made using fresh vegetables and meat, the delicious Western style meals bring out all the flavor of the local ingredients.
Nakashibetsu Milky TrailKushiro - Nemuro - Rausu
No. 5 Nakashibetsu Milky Trail
Where you live -> (Nakashibetsu Airport) -> Nakashibetsu (lodgings)
Nakashibetsu -> Teshikaga (lodgings)
Teshikaga -> Nemuro (lodgings)
Nemuro -> Kushiro -> (Kushiro Airport) -> where you live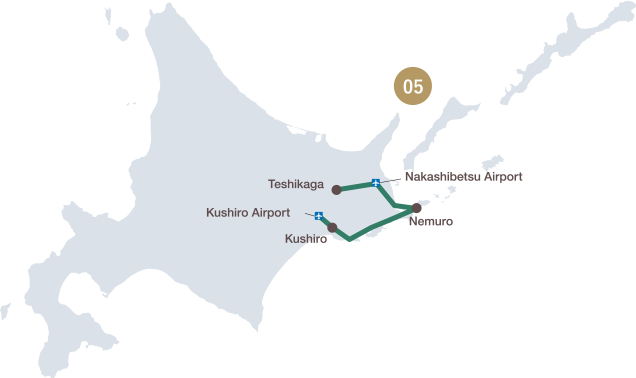 Tourist Attractions around Nakasibetsu Milky Trail
The final destination of this trail is the east end of Hokkaido, Nemuro, starting from the center of eastern Hokkaido, Nakasibetsu, through Teshikaga where hot springs are abundant. It's cool in summer with the average temperature at 20 degrees Celsius, and it goes below -10 degrees Celsius in winter. The major industry of Nakashibetsu and Teshikaga is large-scale mechanized dairy farming, and the main products are processed foods such as ice cream and cheese rather than fresh milk. On the other hand, Nemuro is a town of fishing industry and well-known for "Hanasaki crabs" and sauries.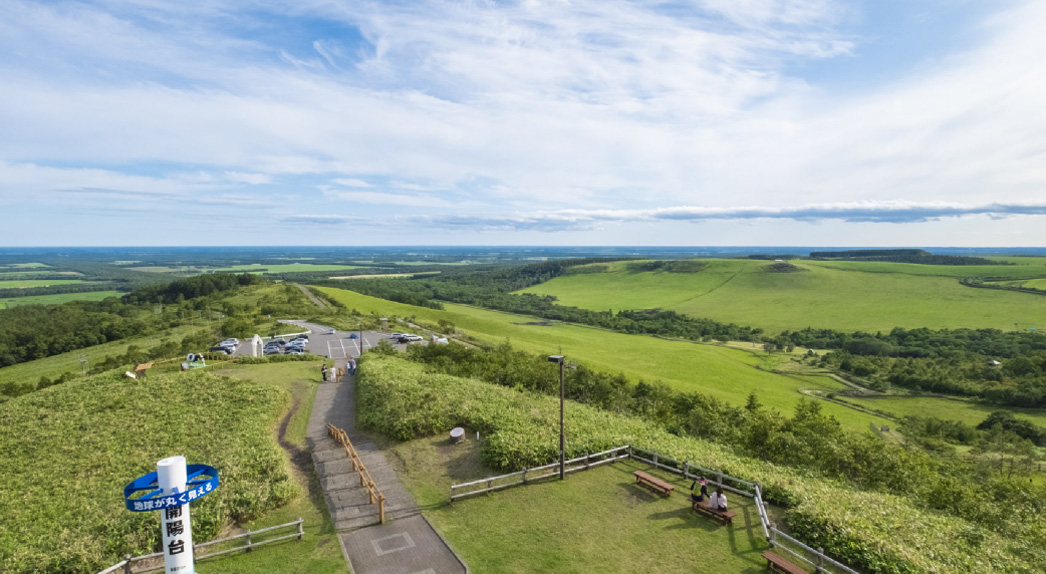 Cuisines and Food around Nakashibetsu Milky Trail
Natural cheese of this region is made from fresh milk of the cows raised in the midst of nature without stress. It's very popular with the mild flavor. Some restaurants here use the cheese and serve Italian dishes, bread and even arranged udon noodle and dumplings. Don't forget to try ice cream and sweets made from the fresh milk as well.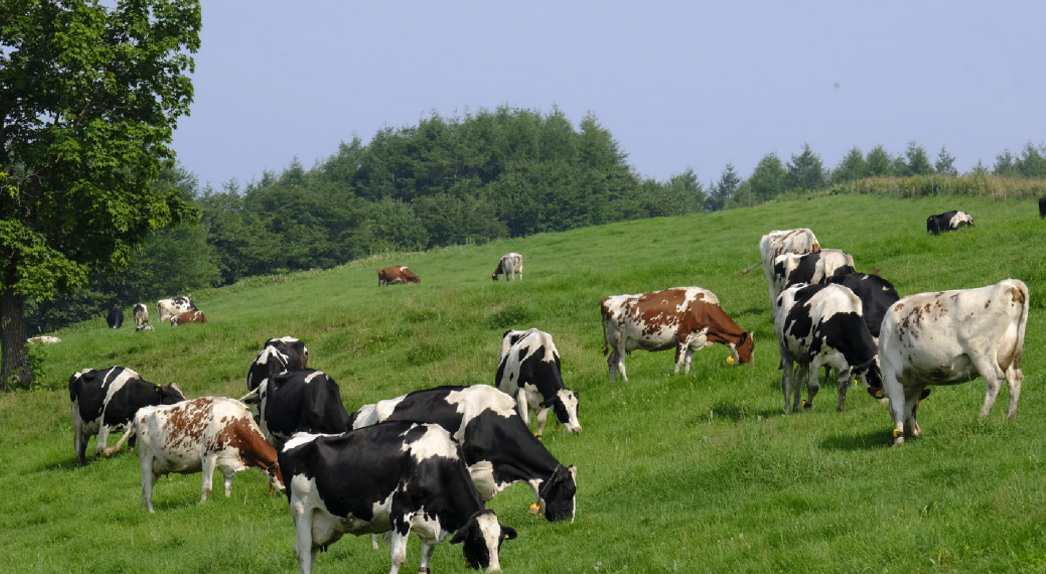 Popular restaurants with local delicacies you'll want to try!
Osteria Felice [Nakashibetsu]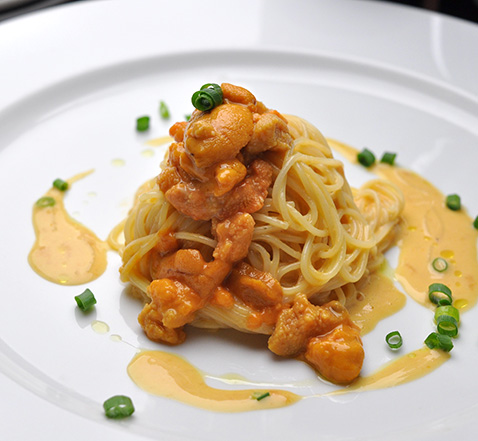 Using a careful selection of seasonal, Hokkaido and Doto produced ingredients, this restaurant offers Italian food you can't find anywhere else on earth. An osteria is similar to a pub, where you can sit back, relax, and enjoy some delicious cooking and wine.
Business hours
11:30~14:00(L.O)18:00~21:00 (L.O)
Closed Mondays, and 2nd and 3rd Sundays of the month *If a holiday falls on a regularly closed day, the following day will also be closed
Location
1-9, 2-chome, Higashi 6 Jokita, Nakashibetsu-cho, Shibetsu-gunGoogle Maps
Phone number
0153-73-2828
WEB

Gustora [Kushiro]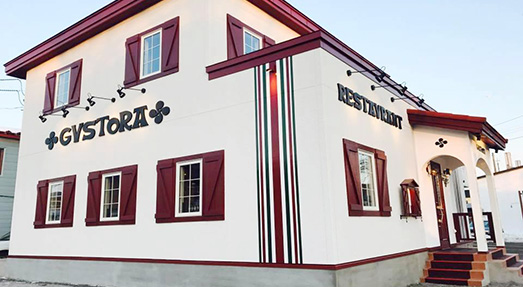 Enjoy freshly caught Kushiro seafood at this comfortable French restaurant. It doesn't just use seafood, but also mutton, meat, and other vegetables produced in the area around Kushiro. With this lineup, you can get your fill of all that Kushiro has to offer. They offer a multiple course lineup; make a reservation beforehand to make sure everything goes smoothly.
Business hours
11:30~14:00(L.O) 18:00~20:30(L.O)
Closed Sundays
Location
4-6-4, Aikokuhigashi, Kushiro-shiGoogle Maps
Phone number
0154-64-5066
WEB

Restaurant Attoko [Nemuro]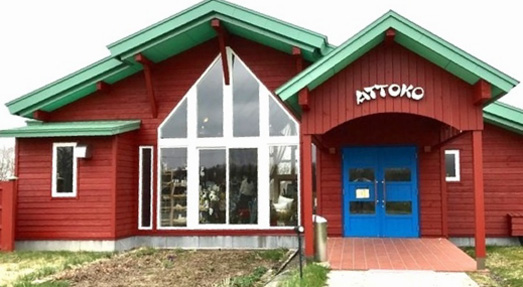 A casual restaurant directedly managed by the Myogo Ito * Farm. Most important is of course the menu, which features the Nemuro delicacy, escalope, as well as hamburgs and other dishes, all made with meat from farm-raised Akesato shorthorns. Comes complete with dessert made from farm-produced milk.
Business hours
9:30~17:00
Closed 1st and 3rd Wednesdays of the month *Closed for winter
Location
101 Akesato, Nemuro-shiGoogle Maps
Phone number
0153-26-2288
WEB
Must-eats on this route: Milk and sweets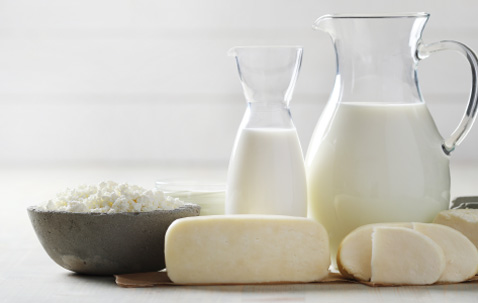 This huge dairy farming region is the perfect place to taste delicious fresh milk and products made thereof. Cafes are run directly by farmers, and sell milk and ice cream made using dairy produced at the farm itself. These products taste as amazing as you would expect, and the nearby scenery is also beautiful. One of the major draws of this trail is the sheer number of sweet shops that seem to be calling to you. You can find plenty of patissiers who left home, honed their skills, and returned to provide their region with sweets made from high quality dairy products. Help yourself and enjoy!
| | |
| --- | --- |
| Best-tasting season | All year round |
| Harvesting area | - |

Yoroushi Milcream [Nakashibetsu]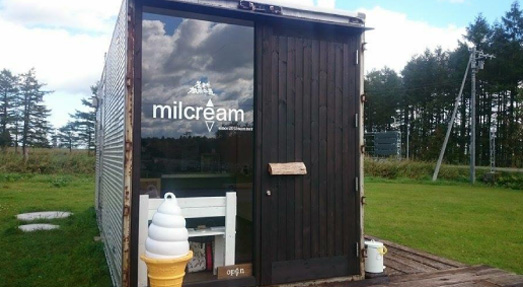 A limited-time soft serve ice cream shop located on the farm. Their best product is their luxuriously delicious ice cream, made from pasteurized, free roaming hormone-free milk. Even their waffle cones are homemade.
Business hours
09:30~16:00
* Closed Mondays * Closed during winter (November to Late April)
Location
200-2, Yoroushi, Nakashibetsu-cho, Shibetsu-gunGoogle Maps
Phone number
090-8907-2140
WEB

Farm Designs [Hamanaka]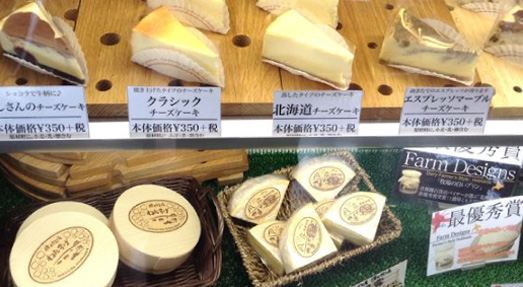 Cafe and restaurant directly managed by Farm Designs. The best part of this locale is the wide variety of their menu: whether it's ice cream and parfaits flavored with the farm's own pasteurized milk, or more savory meals made with local ingredients, they have it.
Business hours
10:30~17:00
* Closed Tuesdays
Location
Kisen 107, Kumaushi, Hamanaka-cho, Akkeshi-gunGoogle Maps
Phone number
0153-64-2310
WEB

Café mille feulle[Betsukai]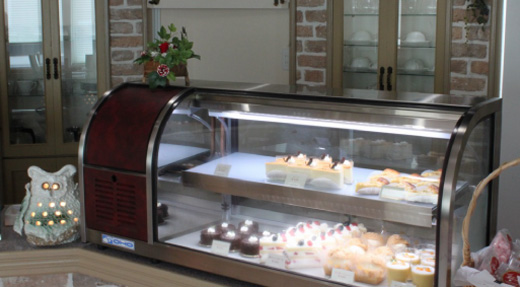 After traveling to France and Tokyo to hone their skills, the patissier owner traveled back to their hometown to open this sweets cafe. Popular items include cakes and parfaits crucially made with local ingredients, such as Betsukai milk and Kushiro/Nemuro area butter.
Business hours
10:00~18:00(L.O)
Closed Mondays, 2nd and 4th Tuesdays of the month
Location
51-4, Betsukai Miyamaicho, Betsukai-cho, Notsuke-gunGoogle Maps
Phone number
0153-74-0668
WEB

LAUKIKA【Nakashibetsu】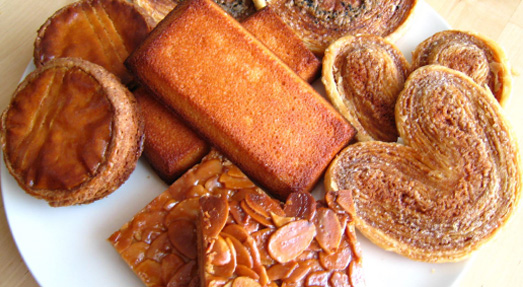 Great for cookies, pound cakes, tarts and more, this shop specializes in baked goods. This shop prides itself on using ingredients bought from local and nearby farmers, offering carefully baked sweets that you can enjoy in the cafe corner.
Business hours
11:00~18:00
Closed Mondays - Tuesdays - Wednesdays
Location
3-1, 8 Chome, Nishi 3 Jokita, Nakashibetsu-choGoogle Maps
Phone number
0153-72-7879
WEB

Café Beco【Nakashibetsu】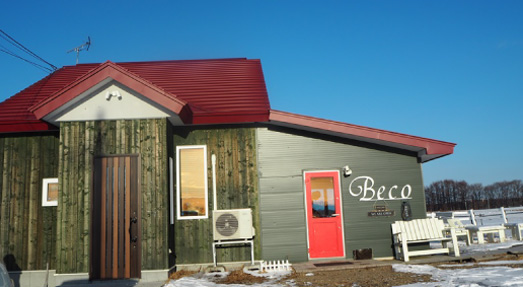 Sitting silently in the middle of the dairy farm's pasture is farm-operated cafe. Enjoy freshly made dairy sweets and get a great view of the cows from the window or terrace. In the mornings, you can also enjoy freshly baked bread.
Business hours
08:00~18:00 (Winter 4:30pm)
Closed Mondays
Location
1221-2, Toyooka, Nakashibetsu-cho, Shibetsu-gunGoogle Maps
Phone number
0153-72-5517
WEB

Morino Hall [Teshikaga]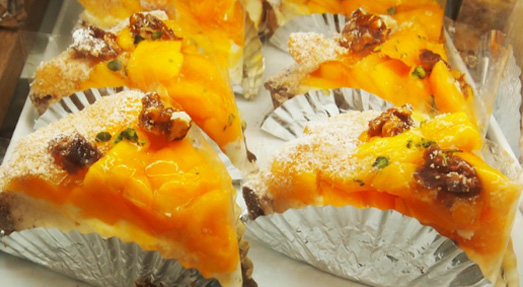 Located right next to the JR Kawayu Onsen Station. This restaurant takes care in procuring its ingredients, using Hokkaido-grown wheat and fertilized eggs directly bought from poultry farms in the next town over. The tarts, loaded with mangos grown in town using heat from the onsen, are a must-eat.
| | |
| --- | --- |
| Business hours | 9:30~18:00 (Closes at 5:00pm during winter) Closed Tuesdays, 2nd and 4th Mondays of the month |
| Location | 2 Kawayu Ekimae, Teshikaga-cho, Kawakami-gunGoogle Maps |
| Phone number | 015-483-2906 |
| WEB | |