Higashi Hokkaido Food Trail
No. 4 Northern Pacific Ocean Shiretoko Trail
Kushiro - Nemuro - Rausu
A trip to get a thorough taste of delicious seafood and sea ingredients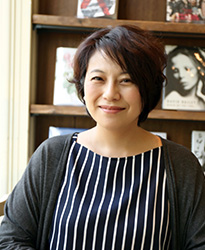 This Route's Delicious Details, according to food writer Yuki Konishi
The Northern Pacific Ocean Shiretoko Trail connects Kushiro, Nemuro, and Rausu in an L shape and is more than anything a way to enjoy all that the Pacific Ocean has to offer. Milky oysters, widespread Ezo scallops with large curved bodies, the Hokkai shrimp only fished in summer and fall, the blue king crab and budo shrimp only available in this area... we could go on. A variety of delicious seafood awaits you. This area is also dotted with sake breweries and whiskey distilleries. You'll find that the local sake and fish match perfectly! One place you have to check out is Kushiro, whose unique food culture has been garnering attention.
Northern Pacific Ocean Shiretoko TrailKushiro - Nemuro - Rausu
No. 4 Northern Pacific Ocean Shiretoko Trail
Where you live -> (Kushiro Airport) -> Kushiro (lodgings)
Kushiro -> Akkeshi/Hamanaka -> Nemuro (lodgings)
Nemuro -> Betsukai -> Rausu (lodgings)
Rausu -> (Nakashibetsu Airport/Memanbetsu Airport) -> where you live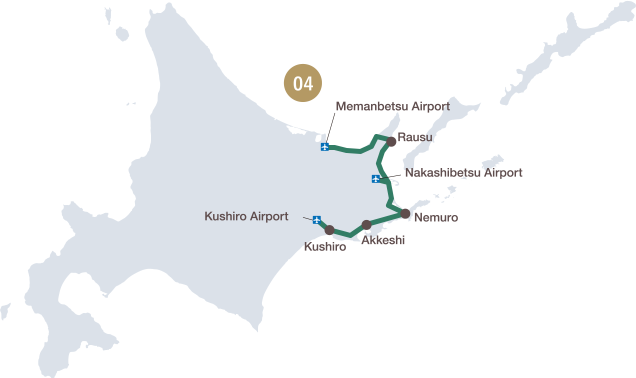 Tourist Attractions around Northern Pacific Ocean Shiretoko Trail
Starting from Kushiro where Japan's largest marshland is located, the trail leads to Shiretoko and Rausu through Nemuro at the east end of Hokkaido. Take some time at beautiful viewpoints of the waterside of Kiritappu Marsh and Cape Nosappu which is somehow exotic and the furthest of Hokkaido. Driving along the seaside is fun for sure, but you should definitely go on food on the walking trail "Hamamatsu Pass" for the spectacular view.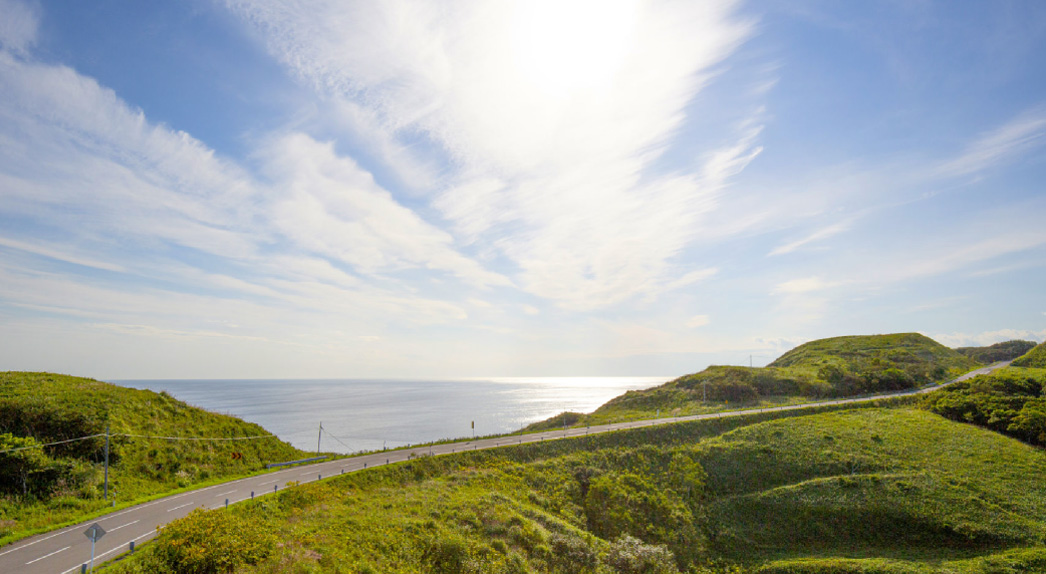 Cuisines and Food around Northern Pacific Ocean Shiretoko Trail
Give yourself a treat of Pacific blessings. The classic "kaisendon (seafood rice bowls)" is of course popular as always, but let us emphasize on oysters in Akkeshi. The locals usually enjoy them row, grilled, and cooked in western ways; however, a new style with Akkeshi whisky, started distillation in 2016, has been remarked recently. Enjoy spending some elegant time with it in Akkeshi.