Lake Akan Area
The sublime nature surrounding Akan, symbolizes the beautiful natural environment of Eastern Hokkaido. Among such wonders is Lake Akan, where spherical moss lives in its depths, a rarity in Japan, and on which frost flowers can be seen on early mornings during winter, when the lake is frozen. It is also famous for its hot springs, one of the many here in Hokkaido. Flourishing wildlife means a chance to see many animals, including the Japanese crane, a special national monument of Japan. There are plenty of winter activities such as smelt fishing, that offer opportunities to interact with nature. Another significant and enchanting aspect of this area, is the opportunity to get a feel for Ainu culture, which carries the ideals of coexisting with nature, to the present.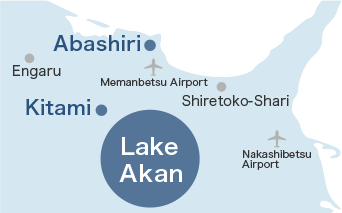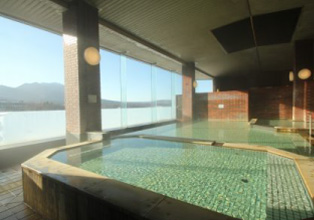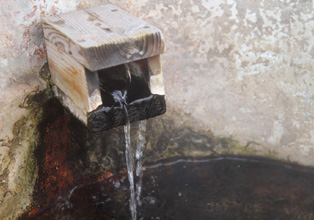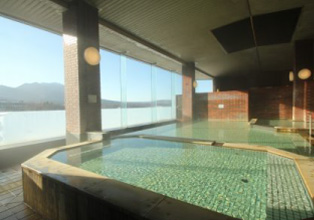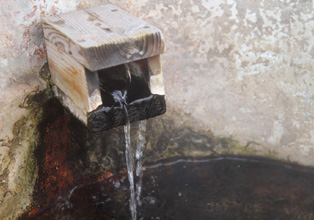 Relax body and soul in great hot springs
Lake Akan Hot Springs & Spa
| | |
| --- | --- |
| Overview | Lake Akan area is known as one of the many places in Hokkaido rich with hot springs. The water here has a low stimulus, and is gentle on the skin, which is why it is familiarized as "man-nin-no-yu," or "hot spring water for all," and can be enjoyed by people of all ages. We suggest you also try some of the free hand and foot baths that are sprinkled around Akan Hot Spring Village. The "Sky Garden Spa" on the top of New Akan Hotel is a new hot spring attraction. The line between the "infinity edge spa," and Lake Akan, disappears creating an illusion of being one with the lake. During the day you can enjoy a commanding view of Lake Akan, and by night you can take in the starry sky while you soak in the illuminated tub. Swimsuits or yugi( bath wear) are to be worn in this tub. |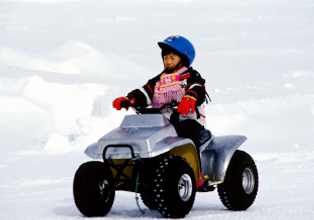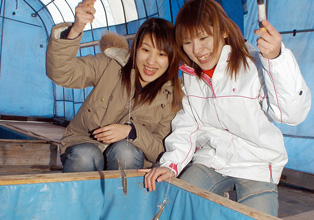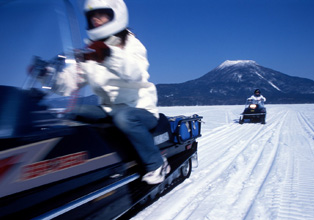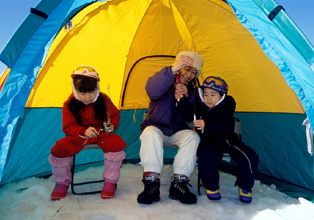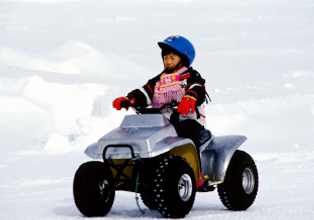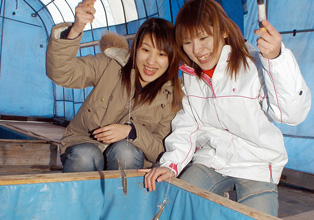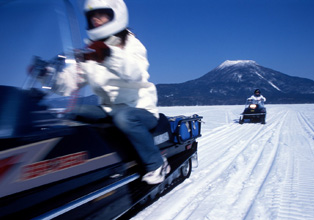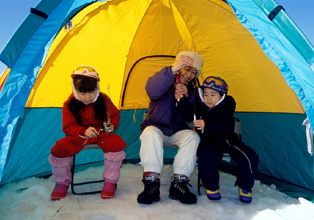 Winter only!! Tons of exciting winter activities!
Ice Land Akan
| | |
| --- | --- |
| Venue | Ice Land Akan |
| Period | Early January - late March |
| Overview | Try some of the many snow activities that take place on the frozen Lake Akan! ATV's, banana boats, and smelt fishing are just a few of the many activities on offer! Smelt fishing is one of the most popular, especially since everything you need is provided, and you can just show up empty-handed! Fresh-caught smelt Tempura is out of this world! Activities are also offered in the evenings during Akan's festival on ice. Everyone from adults to children, come on down and enjoy fun winter sports amidst the beautiful great outdoors of Lake Akan! |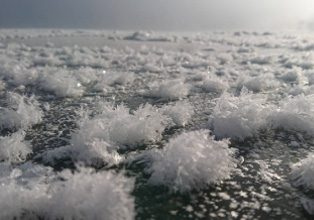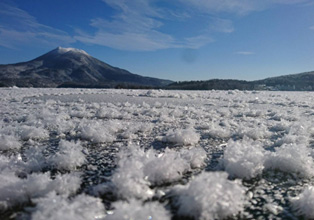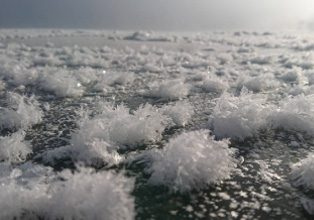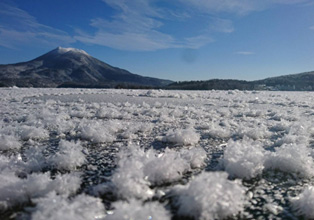 Breathtaking beauty blooms upon the winter lake, early in the morning.
Frost Flowers
| | |
| --- | --- |
| Overview | Between December and March, when Lake Akan freezes, the wind is still, and the temperature drops below minus 15 degrees Celsius, clumps of frost called "frost flowers" appear on the surface of the frozen lake. This beautiful phenomenon occurs when water vapor freezes on the spot, forming shapes that look like flowers. It is a delicate and fantastic wonder of northern country. |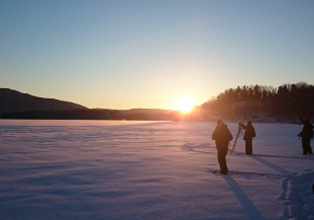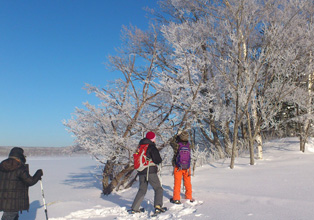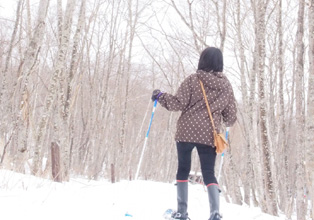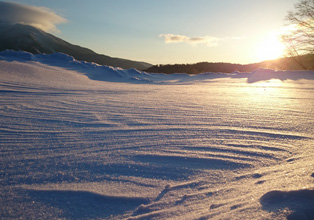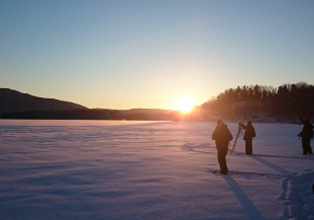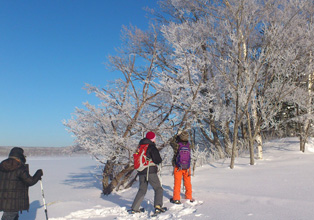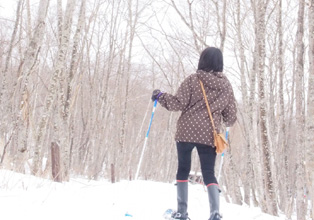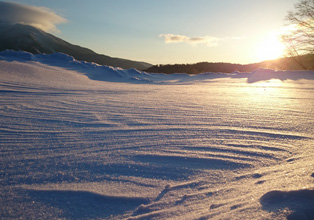 Turn that freezing cold into something fun!!
Winter Activities
| | |
| --- | --- |
| Overview | There are plenty of activities and fun to be had for everyone, from beginners to experts, in the winter wonderland surrounding Lake Akan. Some of the more popular activities include viewing frost flowers, hoar frost, and diamond dust, and taking a walk to see the beautiful scenery; enchanting encounters reserved for early morning risers. Another is to put on a pair of snowshoes and explore the forests. Sign up at Tsuruga Adventure Space SIRI, and a seasoned guide will accompany you on various outdoor activities. |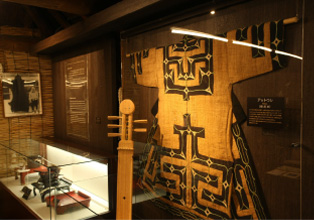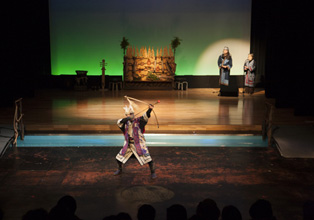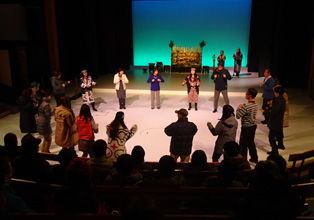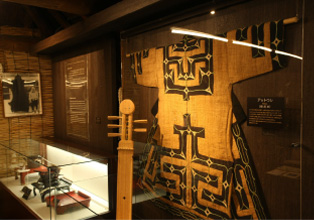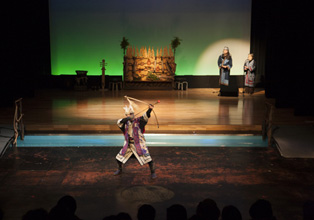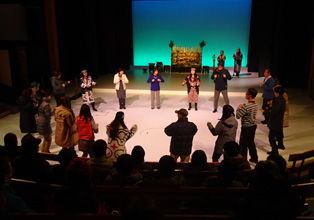 Expose yourself to the history and culture of the Ainu who have coexisted with nature for many years.
Lake Akan Ainu Kotan & Ikoro Theater
Overview
Ainu are the indigenous people of Hokkaido, and Lake Akan Ainu Kotan is one of the villages where the Ainu have, and still live.
The Kotan(village) features the "Ainu Lifestyle Museum," which is a refurbished old house, "Onne cise," a dance theater, and eateries and stores that sell folk crafts, so you can get a true feel of the Ainu culture while you shop and dine.
Lake Akan Ainu Theater Ikoro holds performances of ancient Ainu dances and songs, that were created from the lifestyles of the Ainu, who have learned to coexist with nature. These dances and songs are registered UNESCO World Intangible Cultural Heritage.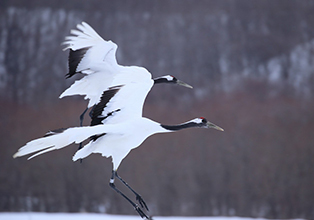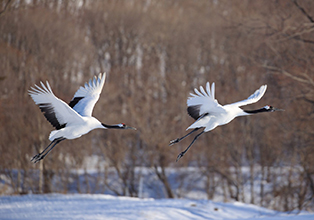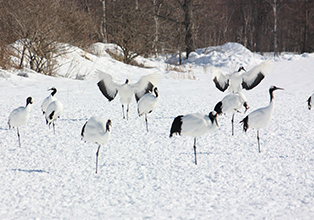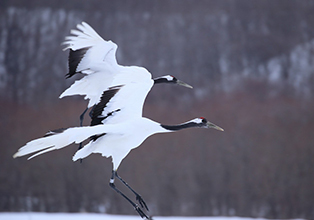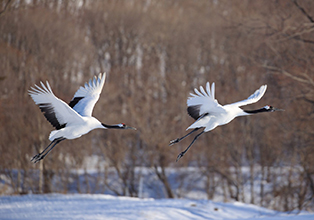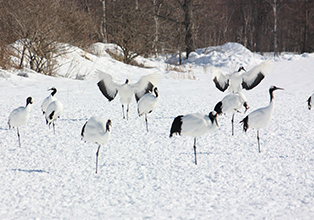 Get an up-close look at the special national monument.
Japanese Cranes
| | |
| --- | --- |
| Overview | Akan and the surrounding area is where the Japanese cranes, a special national monument, overwinter, and has long been involved with the preservation, and feeding of the cranes. There are many spots from which to view the cranes near Lake Akan, among them the Akan National Crane Center(Grus), where you can see the cranes year-round. The cranes are fed by the staff of the "Crane Observation Center" next door between November and March. Sometimes up to 300 cranes alight at once to feed. |