The long journey of drift ice starts from the Amur River in Russia and covers the surface of Sea of Okhotsk from mid-January to late March every year. The ice brings along a great amount of phytoplankton which supports the abundant ecosystem in the Sea of Okhotsk.
1:Sushiyasu
2:Hananoren
3:Isabaya
4:sushi bar the END
5:cafe&restaurant 360
6:Sakana-tei Kihachi
7:Michinoeki Ryuhyo Kaido Abashiri
8:The Earth
9:Scenic Café Bousiiwa
Climate and Culture Around Abashiri
Abashiri, facing the Sea of Okhotsk, is usually sunny, and its annual rainfall and snowfall are relatively low. The temperature sometimes gets over 30 degrees Celsius (86 degrees Fahrenheit) in summer while it gets -10 degrees Celsius (14 degrees Fahrenheit) in winter. Tourists flock to Abashiri from all over the world to see drift ice during winter. The sea filled with drift ice is incredibly stunning and overwhelming. In contrast, summer sceneries such as wheat fields are peaceful and relaxing here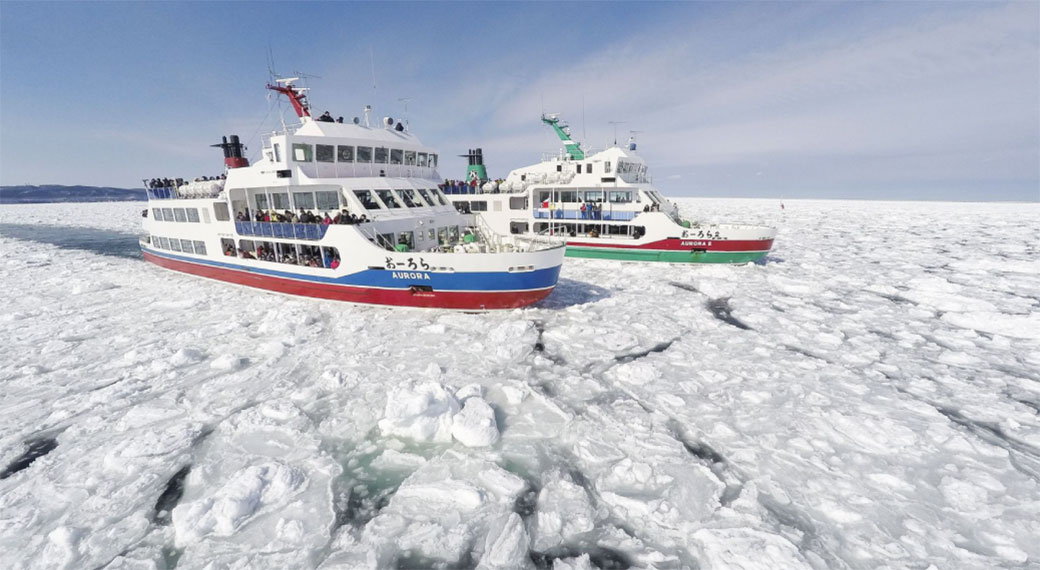 Cuisines and Food Around Abashiri
Surrounded by the Sea of Okhotsk and four big lakes and swamps, the fishing industry in Abashiri is flourishing. The seafoods such as cannel rockfish, whale meat, and horsehair crabs after the drift ice season taste rich and awesome. Considering the precious resources and ecosystem, the fishermen in Abashiri focus on aquaculture as well. They've established a technology to culture scallops in the severely cold sea as going through lots of trials and errors. Abashiri is also famed as the leading region of farming in Japan where high-quality crops such as potatoes, wheat, and sugar beets are produced.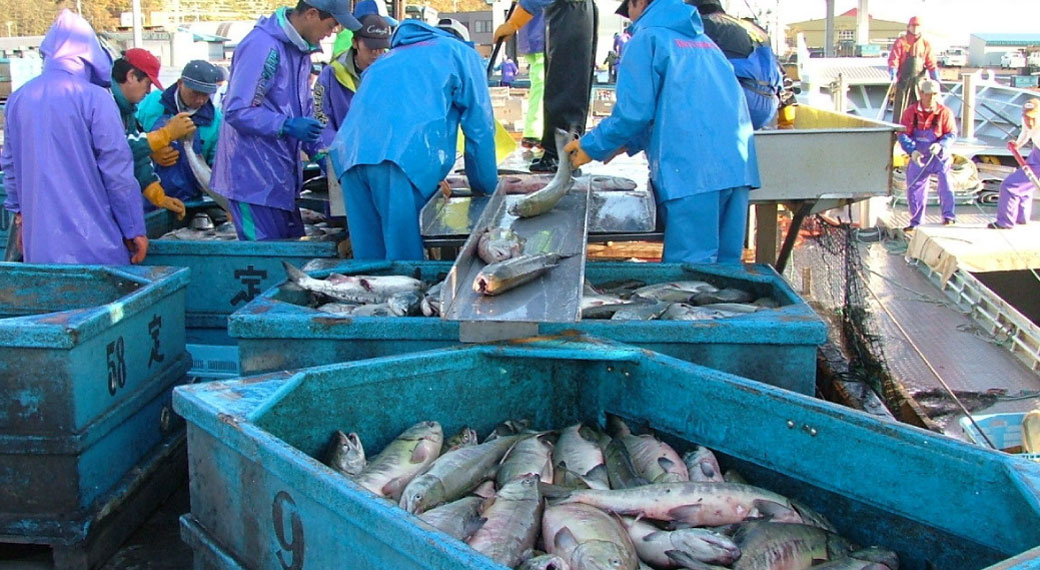 Unique Seafood Cuisines in Abashiri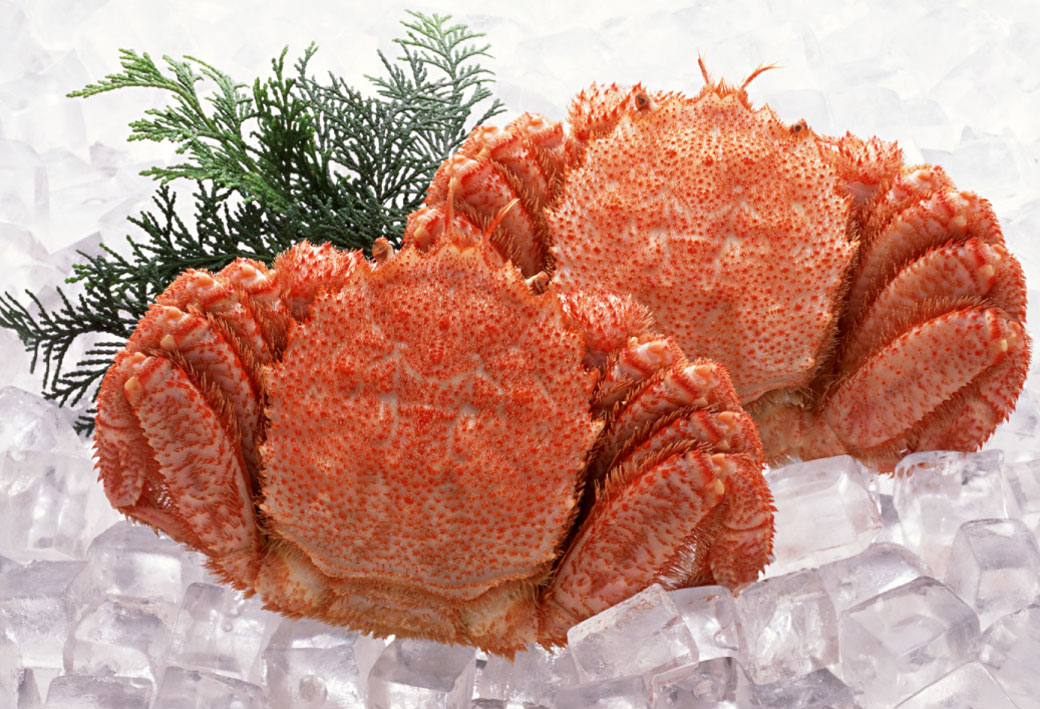 In Abashiri which has abundant fishery resources throughout the year, the trick to fully enjoy the seafood is to learn about the best season. The best season of smelt is January to March, which is the same period as drift ice, and lots of people gather around Lake Abashiri for ice fishing. Around April when the drift ice is gone, tasty horsehair crabs, which have consumed a plenty of nutrients brought by drift ice, are waiting for you in market. The best season of the most luxury fish, channel rockfish (Kinki), comes in June. Atka mackerel and scallops are great in summer, and salmon and saury get most fatty in autumn. It's not only about raw or grilled fish; frozen-fish cake called Surimi was originated in Abashiri in order to provide its seasonal food a little longer.
Reason to Recommend

There're many creative seafood dishes in Abashiri. "Moyoro Nabe" is a hot pot using Okhotsk salmon, Surimi, and locally produced vegetables. "Okhotsk Zangi Donburi" is a rice bowl with fried Okhotsk Salmon on the top. "Okhotsk Champon" is ramen noodle using locally produced food. These special menus are recommended for lunch.
7 Recommended Places to Have
Abashiri Seafood Cuisines
Sushiyasu

It's a long-established sushi bar using fresh and high-quality ingredients from the Sea of Okhotsk. The specialty is "Okhotsk Sushi" of a variety of Abashiri's seasonal seafood. Channel rockfish, minke whales, crab roes are also popular sushi ingredients. The capacity is cozy enough even for a small group.

Hours: 11:00 AM – 1:30 PM, 5:00 PM – 8:30 PM
Address: Minami 5 Nishi 2 Abashiri
Phone: +81-152-43-4121

Hananoren

It's a long-established Japanese restaurant where Abashiri's specialties such as Channel rockfish and horsehair crabs are served. Its course meal using Channel rockfish caught by the method of pole-and-line fishing is especially awesome. Seasonal hot pot, crab course meal, and Abashiri Zangi Don are also recommended.

Hours: 11:00 AM – 2:00 PM, 5:00 PM – 8:30 PM
Address: Minami 5 Higashi 2 Abashiri
Phone: +81-152-44-7576

Isabaya

It's a Robatayaki dining located in downtown Abashiri. It's known for serving fresh and seasonal seafood at a reasonable price. The crab dishes are especially excellent. Grilled crabs are the most popular dishes for the juicy and rich taste.

Hours:6:00 PM – 11:00 PM (Mon. – Sat.) 5:00 PM – 10:00PM (Sundays and national holidays)
Address:Taiyo Building 1F, Minami 5 Nishi 1 Abashiri
Phone:+81-152-43-1011

SUSHI BAR THE ∃ND

It's a sushi bar located in downtown Abashiri. The fine sushi made of seasonal and locally-produced ingredients is extremely famed among the local. It is also known for serving Shiretoko Wagyu Beef at a reasonable price.

Hours: 5:30 PM – 0:00 AM (Mon. – Thu.) 5:30 PM – 1:00 AM (Fri & Sat & the day before holidays)
Address: Daiichi Saison Building 2F, 8-1 Minami 4 Nishi 1 Abashiri
Phone: +81-152-67-7699

cafe& restaurant 360

t's located in Okhotsk Ryuhyo Museum. The entire wall is made of glass to let you enjoy the amazing views of Lake Abashiri, Lake Notoro, and the Sea of Okhotsk. You can also see the Shiretoko Mountain Range in the far distance. It has dishes unique to eastern Hokkaido such as "Roast Shiretoko Ezo Deer Rice Bowl" and "Red Curry with Abashiri Snow Crab."

Hours: 11:00 AM – 5:00 PM (May-Oct.) 11:00 AM – 16:30 PM (Nov.-Apr.)
*Last order: 30min before close
Address: Okhotsk Ryuhyo Museum 2F, 244-3 Tentozan Kita-Abashiri
Phone: +81-152-67-7643

Sakana-tei Kihachi

It's a Japanese-style pub, Izakaya which serves a variety of whale's rare parts such as the lean, tongue, and heart. You can also have creative dishes using seasonal Okhotsk ingredients while enjoying many kinds of alcohol drinks such as shochu and sake. One of the most popular dishes is "Kujira Zukushi" (see the picture in the up center) which lets you have typically-eaten different parts of whales in one plate.

Hours:4:30 PM – 11:00 PM
Address: Minami 4 Nishi 3 Abashiri
Phone: +81-152-43-8108
2 Events to Enjoy Abashiri Seafood
ABASHIRI BAR

A gourmet festival to eat Abashiri seasonal food. It's quite popular among the local for the drinks and creative finger foods decorated with scallops. It requires you to purchase tickets to join the event. There's a drawing held at the end of the event. You have a chance to win special products of Abashiri.

Period: Omotenashi Bar, Autumn Bar
Place: Participating restaurants and bars in Abashiri
Fee: 2,500 JPY per set of 3 tickets, 3,500 JPY per set of 5 tickets
Phone: +81-152-44-5849 (Abashiri Tourism Association)

Abashiri Crab Rice Campaign

For a limited period of time only, popular restaurants in Abashiri create their original crab dish to promote delicious crabs caught in the best season called "Ryuhyo Ake", meaning after drift ice season. In 2019, the number of participating restaurants was 35, and their original menus were provided in Japanese, Western, and Chinese styles. Each restaurant you visit gives you one ticket to participate a lottery to win horsehair crabs; more you eat, more chances to win.

Period: late April to late June every year
Place: Participating restaurants and bars in Abashiri
Fee: Varies from each place you visit
Phone: +81-152-44-5849 (Abashiri Tourism Association)
Recommended Ryuhyo (Drift Ice) Drinks
in Abashiri
Ryuhyo Draft

Low-malt beer made of genuine drift ice. It's colored in blue by natural gardenia pigment to make it look like drift ice. It tastes light and refreshing.

Where to Buy

Michinoeki Ryuhyo Kaido Abashiri (roadside rest area)
This facility is used as a port for Icebreaker Ship Aurora during the winter season. In this place, there's a shop where you can buy its local special products.Hours: 9:00 AM – 6:30 PM (Apr. – Oct.) 9:00 AM – 6:00 PM (Nov. – Mar.)
*Varies from each shop
Address: Minami 3 Higashi 4 Abashiri
Phone: +81-152-67-5007

Ryuhyo Cocktail

Vodka-based cocktail originated in Abashiri. A piece of genuine drift ice floats on a bit sweet & blue liqueur. This is a must drink for those who love cocktails.

Where to Drink

Beer & Scotch Bar - The Earth
This bar has a wide selection of fine liqueur from around the world, cocktails made of drift ice called "Planet of Blue", and frozen cocktails made of locally-grown silvervines.Hours: 7:00 PM – 3:00 AM
Address: Daini Tsukasa Building 1F, Minami 3 Nishi 2 Abashiri
Phone: +81-152-43-5939

Ryuhyo Soda

Blue soda with vanilla ice cream topped on; it looks as if you'd scooped a piece of drift-ice scenery from the Sea of Okhotsk.

Where to Drink

Scenic Café Bousiiwa
It's located in Ryuhyo Glass Museum. You get to see a full view of drift ice floating in the Sea of Okhotsk during winter.Hours:10:00 AM – 5:00 PM *Last order: 4:30 PM
Address: 2-1, Minami 4 Higashi 6 Abashiri
Phone: +81-152-43-3480